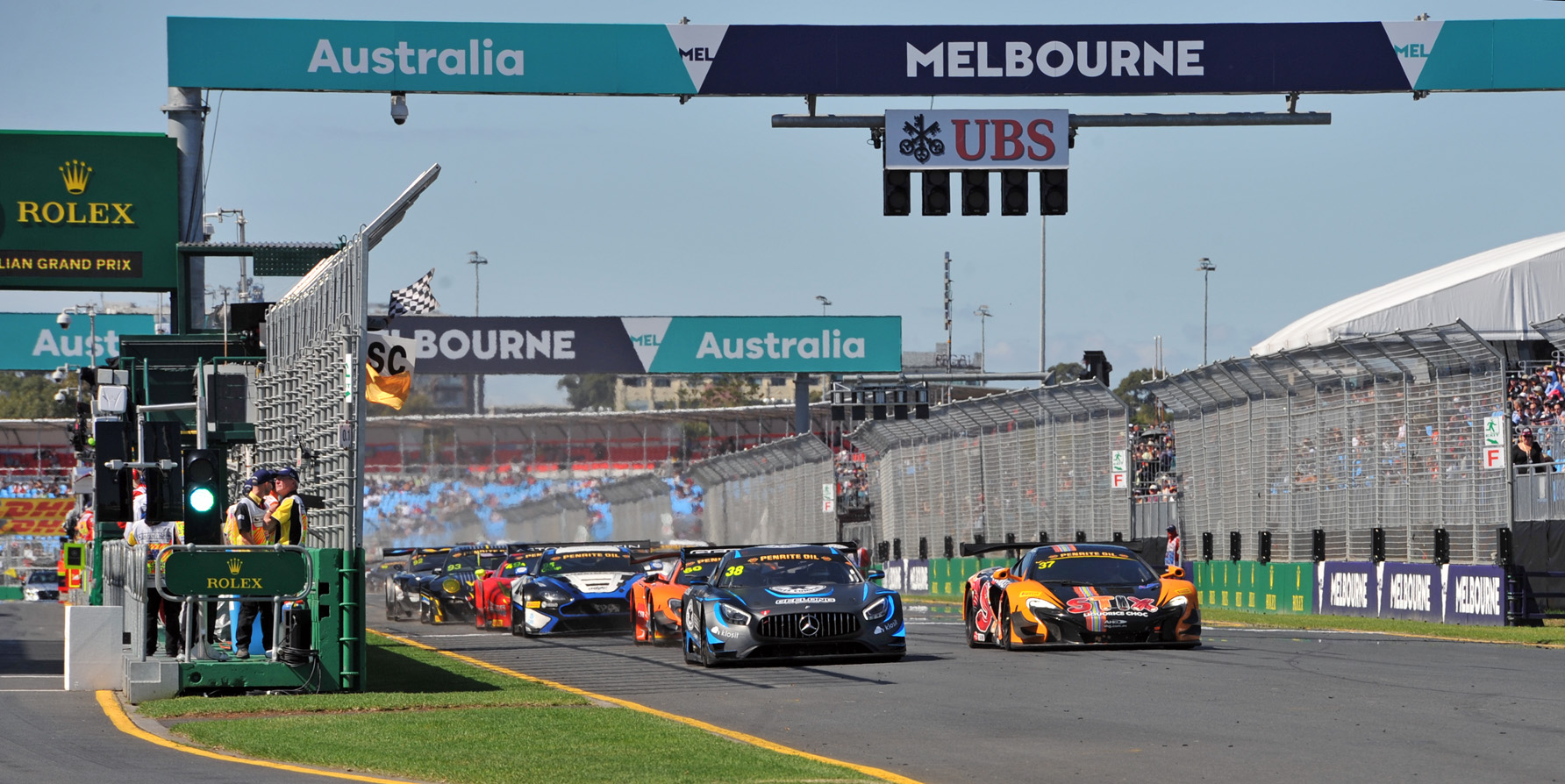 After a thrilling opening round of the season in Adelaide, the 2017 CAMS Australian GT Championship now heads across the border to Victoria where Australia's most exotic racecars will tackle the famed Albert Park street circuit.
Having hosted Formula 1 since 1996, the circuit can trace its roots back to the 1950s when it hosted motor racing as part of the Melbourne Olympic celebrations.
The Australian GT Championship made its first appearance at Albert Park in 2008, with four races across the weekend – John Bowe taking two wins in a Ferrari 430 GT3.
There have been a total of 17 races held alongside the Formula 1 Australian Grand Prix, producing nine different victors.
Last year Craig Baird and Scott Taylor became the first drivers to win in the brand-new Mercedes-AMG GT3, while James Koundouris chalked up the fourth win of his Australian GT career.
Also a victor around Albert Park, Max Twigg claimed two victories in 2010, and this year will be lining up in a Scott Taylor Motorsports operated Mercedes-AMG GT3.
The smooth, flowing Albert Park circuit is among the fastest visited by Australian GT, with an average speed of more than 160kph – only Mount Panorama and Phillip Island can boast faster averages.
Four races will allow fans to take in the Australian GT action across the weekend, with an exciting new format set to produce thrilling races from lights to flag.
With world class drivers and the fastest growing GT championship on the planet, Round 2 of the CAMS Australian GT Championship is one not to be missed.
Australian GT Championship – Round 2 Schedule
Thursday, 23 March
11:50 – Qualifying 1 (Driver 1)
14:05 – Qualifying 2 (Driver 2)
15:40 – Race 1 (Driver 1)
Friday, 24 March
10:45 – Race 2 (Driver 2)
Saturday, 25 March
12:05 – Race 3 (Driver 1)
Sunday, 26 March
11:30 – Race 4 (Driver 2)