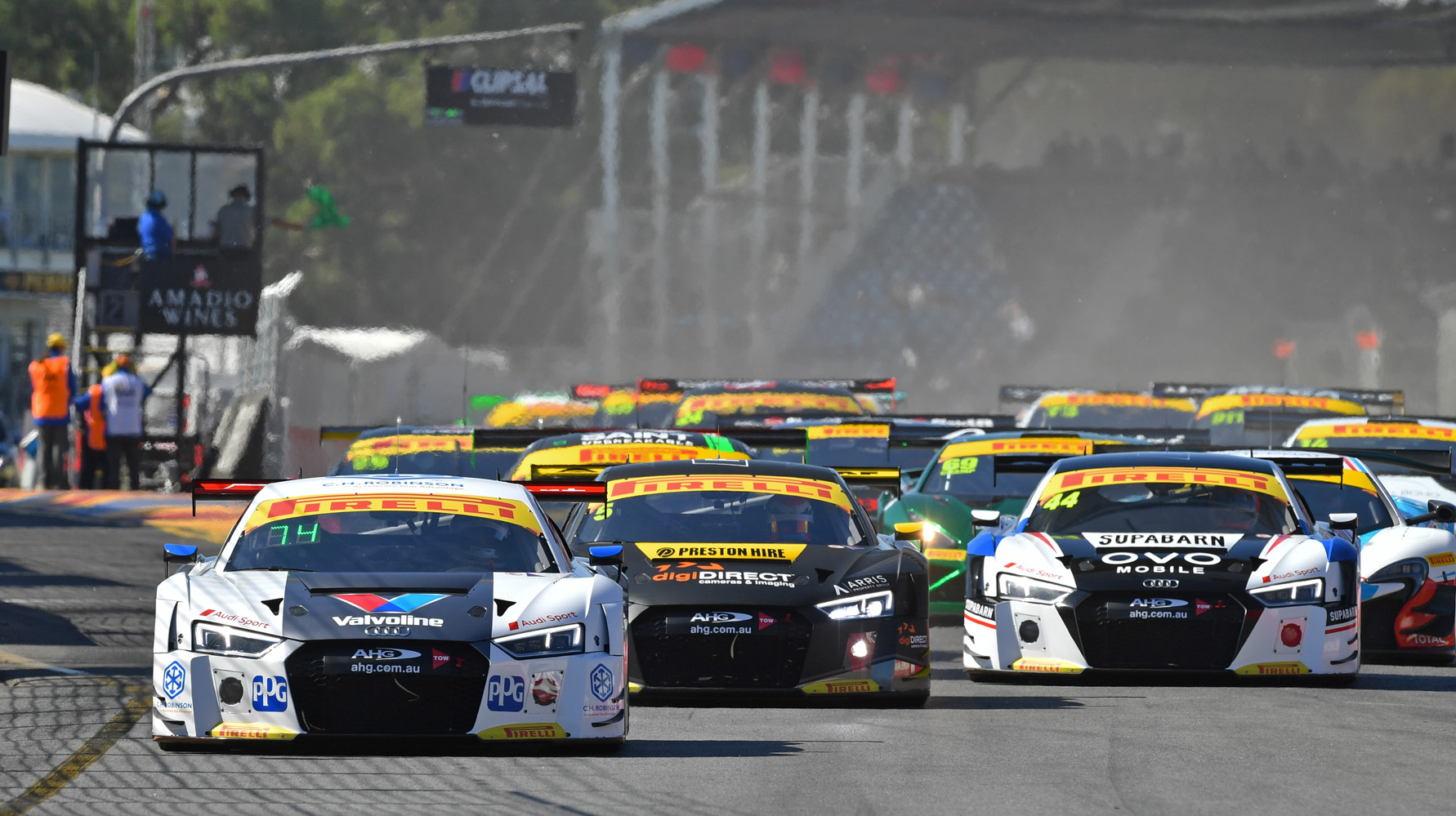 Simon McNamara has been appointed Commercial Director of Australian GT Sportscar Group Pty Ltd, with Michael Rasmussen stepping into the role of Australian GT Technical Manager.

Mr McNamara will commence the role immediately, joining the existing Australian GT management, and will work actively on generating commercial partnerships for the category.

Mr McNamara will also contribute to the development of Australian GT, which has flourished in recent years to be regarded as the fastest growing GT category globally.

"Simon is not only well credentialed, and very enthusiastic, but also highly experienced in the establishment of commercial partnerships and thinking outside of the box," said Australian GT manager Ken Collier.

"We must make sure that we are providing the competitors, their sponsors and our commercial partners with opportunities to promote their brands.

"This will allow us to build Australian GT racing and expand the fan base through direct and media interaction.

"We also want to review our calendar of racing, find new racing opportunities, have increased manufacturer involvement and integrate GT4, so there is a lot of work to do this year."

It's a challenge Mr McNamara is looking forward to.

"I've north of 15 or 20 years motorsport related activities in my role at Holden; it's lots of learning that we can bring to Australian GT as we go forward," said Mr McNamara

"Australian GT is in a really nice shape for marquee brands, and is really well run.

"The future of what GT3 and GT4 represents, the marquee brands that are associated with it now and going forward, and what we can do with those guys to develop sales for them and their partners, it's exciting to be a part of it."

Australian GT category owner Tony Quinn was equally enthusiastic about the appointment of Mr McNamara.

"It's a good addition to a good team, and that can only mean good things," explained Mr Quinn.

"Simon is a very accomplished and well regarded motorsport figure in Australia.

"With the advent of GT4, the Australian Endurance Championship, and Australian GT Championship, I felt it needed a little bit more commercial direction.

"If I can add somebody in that's accomplished in the commercial side of motorsport, I can only imagine that would be a good result."

Mr Collier also confirmed the appointment of Michael Rasmussen as Australian GT Technical Manager.

"We have also appointed Michael Rasmussen to the role of Australian GT Technical Manager," Mr Collier confirmed.

"Michael is based in Auckland, New Zealand, and works with Motorsport Electronics Limited, so he will travel from his home to our championship events.

"Michael will continue the work of Ian Kay to further develop our Australian GT MoTec data logging system and ensure that the Balance of Performance requirements are being applied to each vehicle.

"We also get a lot of data from the loggers to support the sporting and technical regulations such as the pit stop timing and in-car video so having a MoTec expert working with us is now critical."

A qualified mechatronics engineer, Mr Rasmussen's first event as Technical Manager will be the third round of the CAMS Australian GT Championship at Barbagallo (May 5-7).