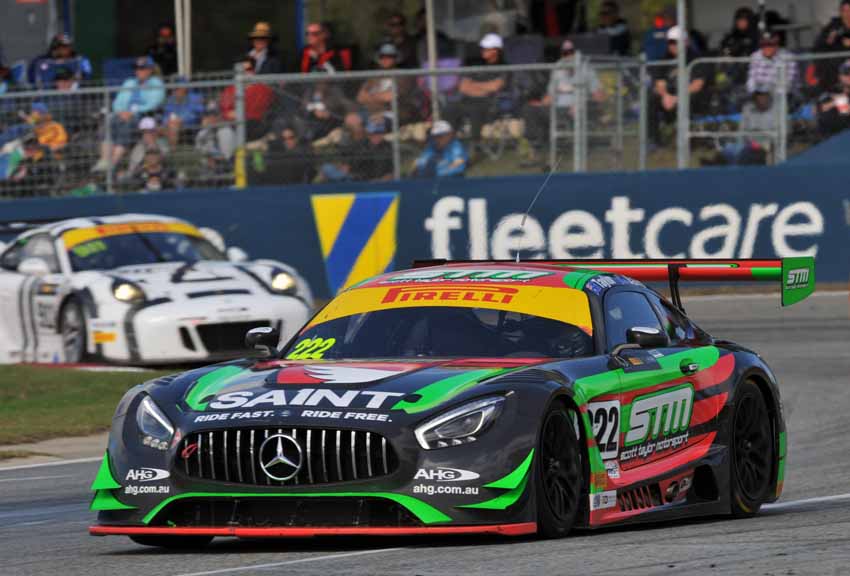 After a successful season in 2016, Scott Taylor is ramping things up ahead of the 2017 CAMS Australian GT Championship and CAMS Australian Endurance Championships.
Based in Queensland, Taylor will not only continue sharing driving duties alongside Craig Baird, but his Scott Taylor Motorsport outfit will expand to operate a second car, taking preparations in-house.
"With two cars, it makes sense to us economically," Taylor admitted.
"We've always had the capacity to do that and it's just now time for us.
"The workshop is now complete, so we're in a position now to have both the staff and the facilities to run our own cars.
This week the team took delivery of its second Mercedes-AMG GT3, and while Taylor wouldn't be drawn on just who he's targeting, he did admit that he's currently in discussions to secure its drivers for the forthcoming season.
The new arrival will make for a sister car to that raced by Taylor and Baird, who will once again join forces in a relationship that extends beyond the race track.
"Having Craig on-board is not only just as a pro driver but he's also an educator," Taylor revealed.
"He helps me setup the car; he helps me understand the car; he helps me understand the inputs and the outcomes of particular things in racing.
"Out there he delivers and helps me work on what our objectives are, and that is to enjoy racing first and foremost, to be competitive and to try and learn each and every time I take the car out, and we've got to tick all three boxes."
It proved a successful strategy last season, and despite netting second in the 2016 CAMS Australian GT Championship, left Taylor struggling to pick a highlight from the campaign.
"It's strange to pick one because the first time I hopped in that car I'd had half an hour in it and here I am turning up at Clipsal which is, as they say, a car killer!"
"That was all good and then off we go to the Grand Prix, it's pretty spectacular to be campaigning a car like that," he continued.
"I think the highlight was that we were consistent and we won races, and we managed to get second in the Australian GT Championship through consistency.
"We had some wins in Perth and at the Grand Prix, but the fact that we were consistent and didn't have a lot of damage – there was one at the Grand Prix in Melbourne but outside of that we had a pretty damage free and successful year.
"That's pretty cool because you never know you might turn up at a race meeting and be consistent enough to be on the podium.
"The fact that we have a mixture of pros and amateurs in there, for me it's a great formula.
"The reason why I go racing is to enjoy the category, the people who I race with and their approach to racing.
"We can all sit down and have a cup of tea or a beer at the end of the day," Taylor concluded. "I like that about my racing."