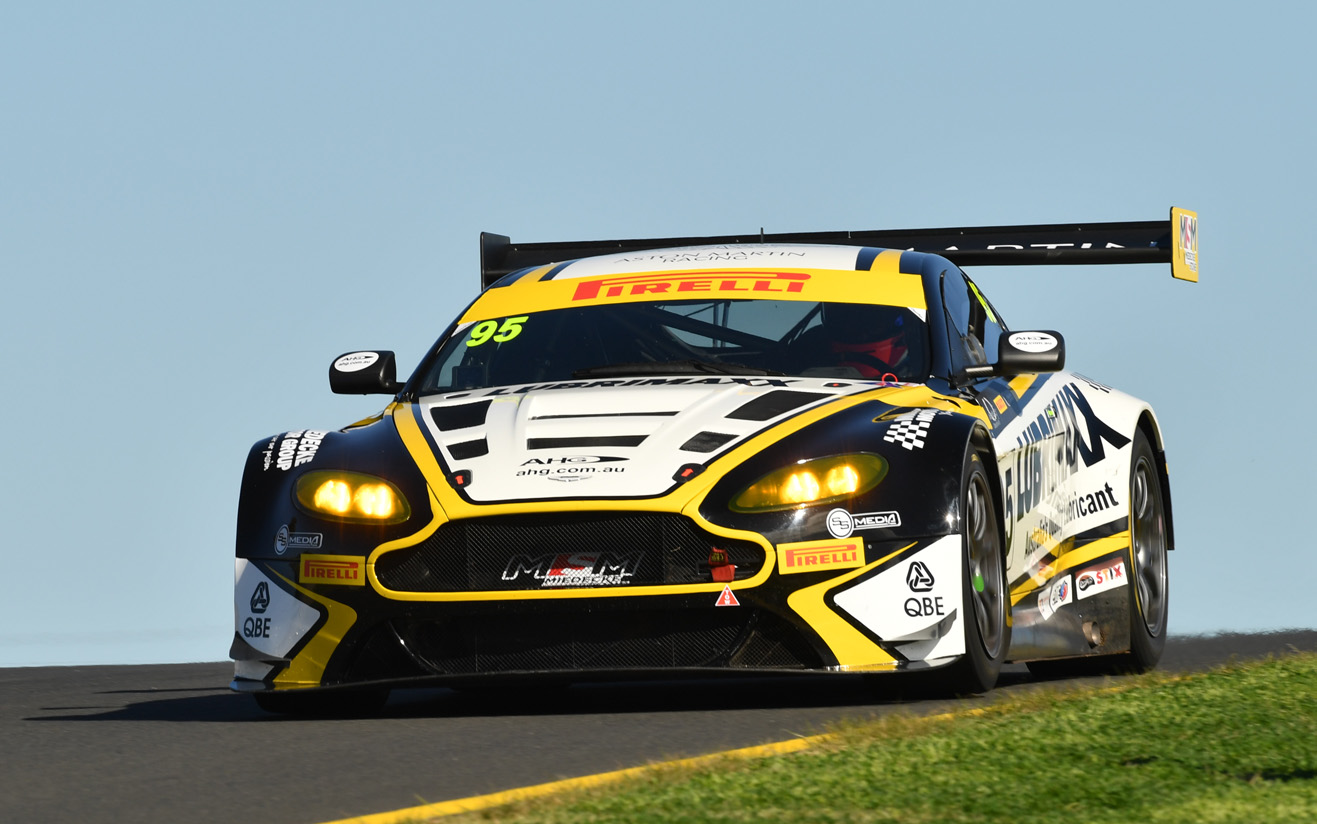 Miedecke Stone Motorsport will focus their full attention on the 2017 CAMS Australian Endurance Championship season, after electing to not compete in round one of the CAMS Australian GT Championship this weekend at the Clipsal 500 Adelaide.
The team had been working to ensure that at least one of their Aston Martin Vantage GT3 entries was represented on the Adelaide grid, however a change of plans has instead shifted focus to the long-distance season that commences at Phillip Island this May.
"We had several promising opportunities that didn't come together in time, and some plans unfortunately change at the last minute that has seen the team alter our program and goals for this year," George Miedecke said.
"We do not want to compete unless we can do it at the level we expect to operate at. We could have done a last-minute deal to get someone in the car, but that's not how we want to go racing – especially at a tough event like the Clipsal 500 which is such a demanding weekend.
"That's why we have made the decision to focus all our efforts onto the Endurance Championship and come out at Phillip Island as strong as possible."
Miedecke said the team was looking forward to the long distance races where they expect their outfit to shine brightly.
"Between the experienced people at Miedecke Stone Motorsport and the Aston Martin Vantage GT3 we think we have a great package for the enduros," he said.
"We showed what the car was capable of by qualifying and racing in the top-10 against the incredible field at the Bathurst 12 hour. We won a race and stood on the championship podium last year, and we're going to put everything into making sure the team is ready for Phillip Island. The fans and the other teams know we don't do anything by halves and we look forward to continuing to justify that reputation.
"We're talking to some great drivers about coming on board for this year, but we also have available spots in the program so there is opportunity there to be part of it."
The opening round of the Australian Endurance Championship will be held at the Phillip Island Grand Prix circuit on May 26-28.