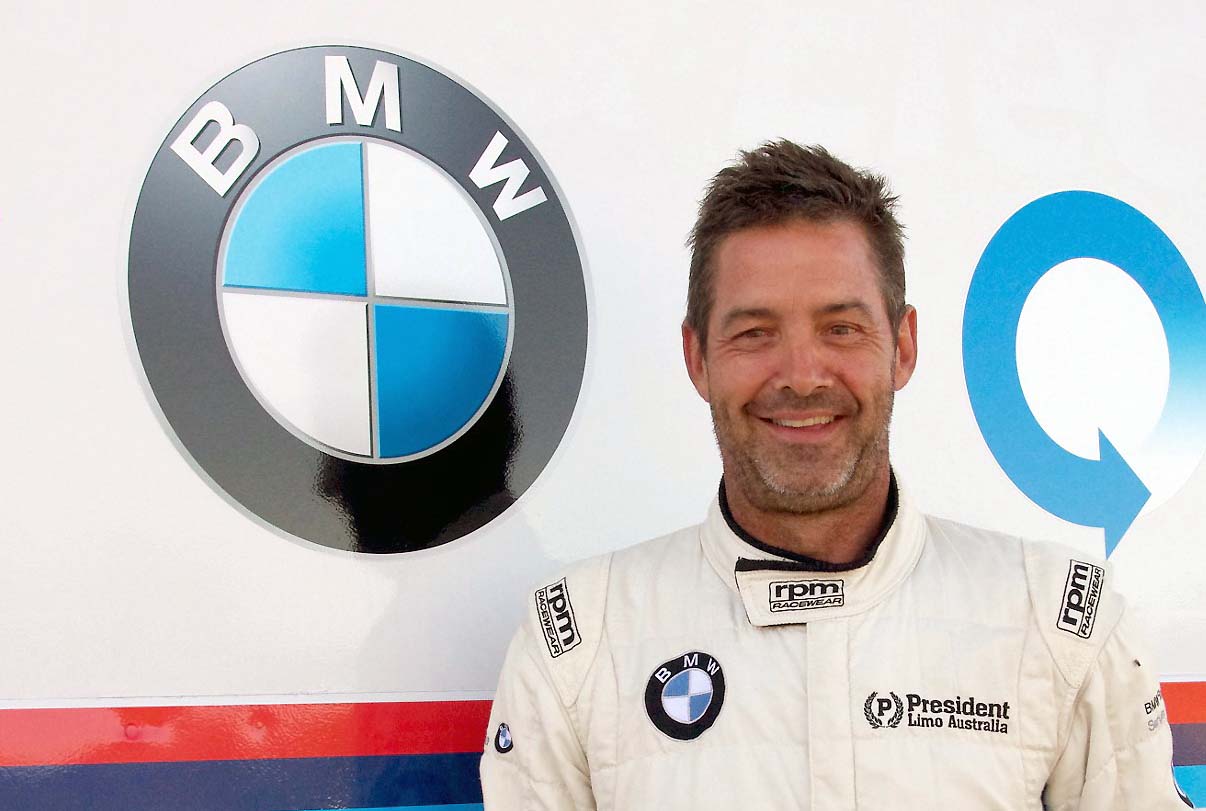 BMW Team SRM will field two BMW M6 GT3s for the remainder of the 2017 Australian GT and Australian Endurance Championships.
Danny Stutterd will run under the BMW Team SRM banner from next weekend's Australian GT round at Albert Park onwards, taking over the BMW M6 GT3 raced by Mark Skaife, Russell Ingall, Tony Longhurst, and Timo Glock at the Bathurst 12 Hour earlier this year.
The experienced GT and endurance driver will compete without a co-driver at the short-distance rounds, giving BMW Team SRM both a Pro-Am and a solo entry.
Stutterd's car will run alongside the #100 BMW M6 GT3 campaigned by team owner and lead driver Steve Richards, and new signing James Bergmuller.
According to Richards, the expansion is a key moment in the ongoing development of the BMW Team SRM programme.
"I'm thrilled to have Danny on board," said Richards.
"He has got a lot of experience, he's got good speed, and he's really enjoyed the time he's spent in the BMW M6 GT3.
"Having another car on the grid will help us in terms of results, and it will help us put the BMW nameplate even further in the mix."
Stutterd had his first test of the car at Winton on Wednesday, and says he was impressed at how quickly he got to grips with the BMW M6 GT3.
"Getting into the car, it felt very comfortable from the first minute," he said.
"It's a great car to drive. I'll need to get used to driving a turbo-powered car, but it's amazing how comfortable I already feel. You can drive the car hard and it's very predictable, you can feel that through the seat. It's a really cool car.
"Being able to team up with Steve is a big part of why I made the decision to come on board. The knowledge that I can get from him and the BMW Team SRM crew is incredible, and then having BMW in our corner makes it even better.
"As far as I'm concerned, this is all about getting better and better – and being in a great car, and learning from Steve, that makes a big difference. It's the sort of knowledge and experience I couldn't get elsewhere. I'm looking forward to a fantastic year with BMW Team SRM."
Stutterd will make his debut at the Australian Grand Prix next week, with the second round of the Australian GT Championship kicking off with qualifying at 11:50am local time Thursday 23 March, 2017.