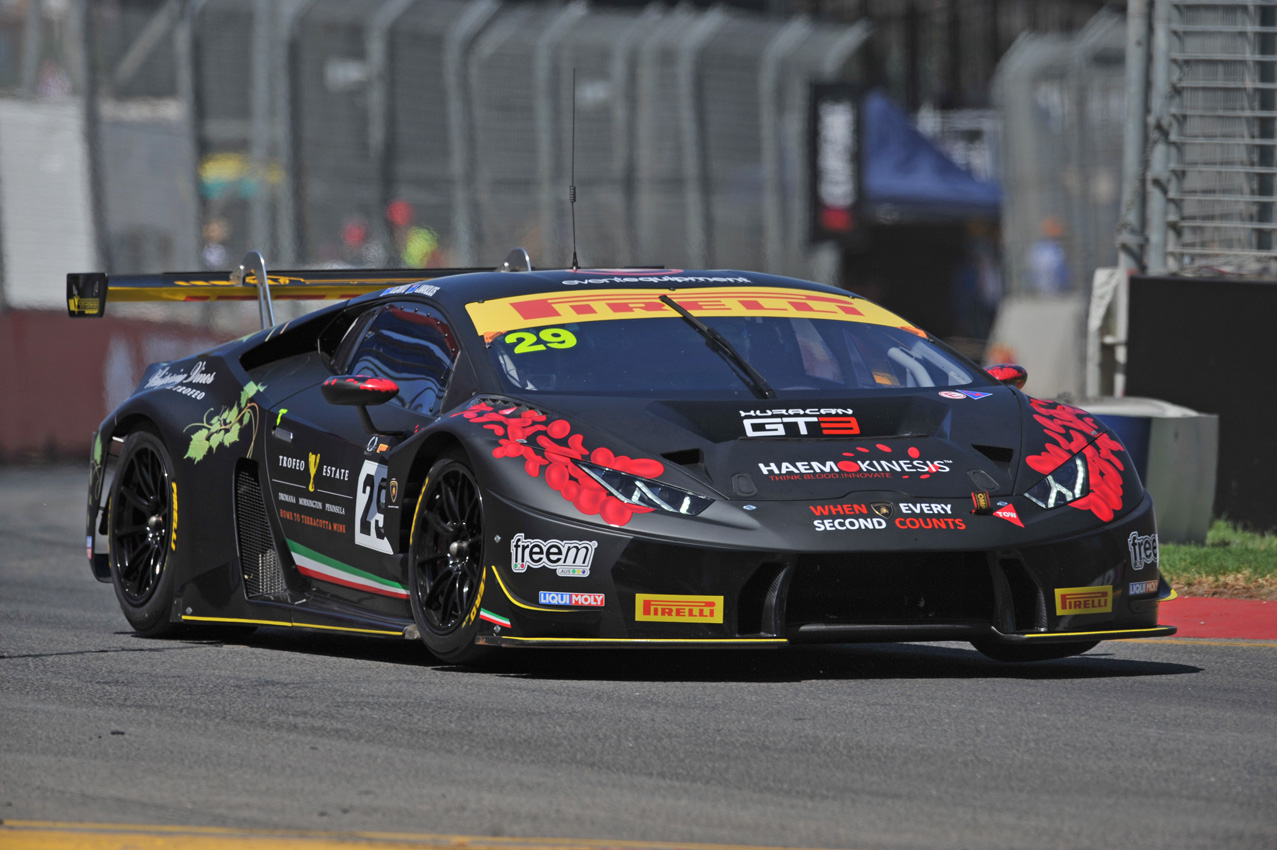 Young gun Ryan Millier will climb aboard the Trofeo Motorsport/Pirelli Lamborghini Huracan, stepping into the car in place of team owner Jim Manolios.
Manolios and Millier debuted the Lamborghini at the Sydney Motorsport Park 101 last season, the first time the current-spec Italian racer had competed in Australia.
At the opening round of the 2017 CAMS Australian GT Championship, Manolios campaigned the car solo around the Adelaide streets, before announcing he would be joined by former Ferrari Formula 1 ace Ivan Capelli.
A well credentialed racer in his own right, Millier drove alongside Christopher Mies in the Jamec Pem Audi R8 Ultra, helping the German clinch that year's Australian GT Championship.
Millier will take part in today's second qualifying session, before taking the wheel again for Race 2 tomorrow (March 24) scheduled to start at 10:45am.
Thursday, March 23
11:50-12:10 – Australian GT – Qualifying 1
14:05-14:25 – Australian GT – Qualifying 2
15:40-16:05 – Australian GT – Race 1