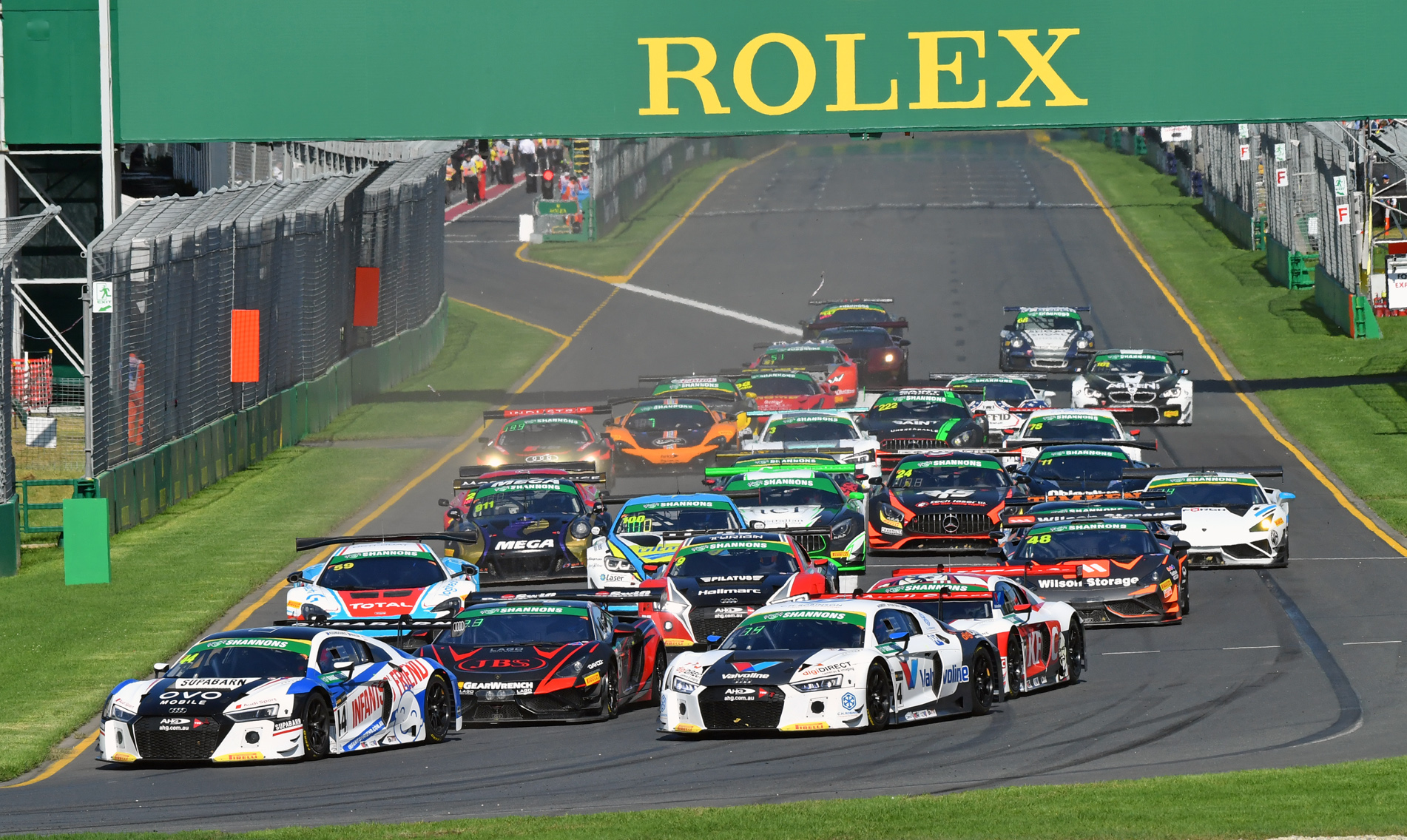 Officials have completed a review of the first Australian GT race of the weekend, with a number of time penalties added for infractions at the start.
Australian GT regulations state that the field, led by the pole sitter, must line up in formation and cross directly over the marked grid boxes until the control line.
Those in the pack must remain in line, and not pull out of line until they've crossed the start finish line.
After reviewing the start, officials deemed there to be a number of infractions of this process, and elected to add a time penalty to some driver's overall race result.
The revised results see Kelvin van der Linde claim his first Australian GT race win, and will therefore start from pole on Race 3, scheduled for 12:05 today.