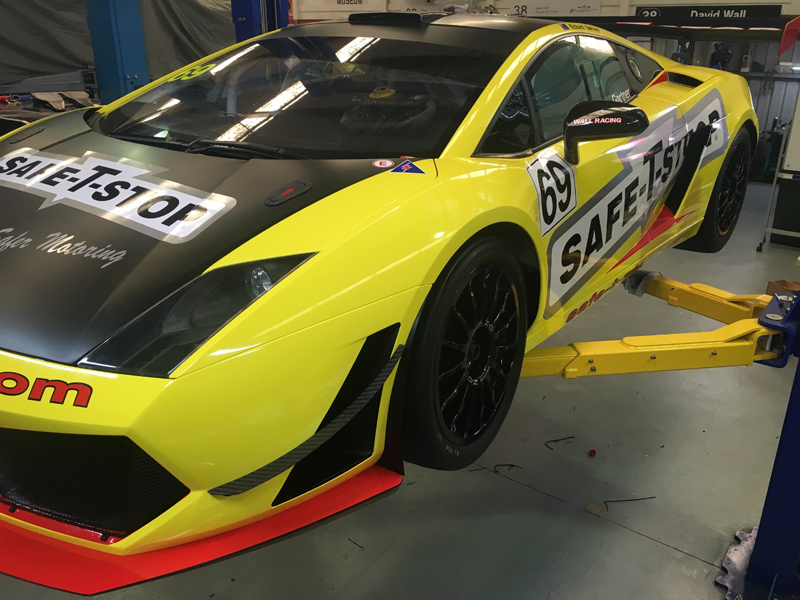 Richard Gartner has stepped up from his 2007 Porsche Cup Car to a 2011 Lamborghini Gallardo LP 600 for the 2017 CAMS Australian GT Trophy Series presented by Pirelli.
Gartner ran the Porsche Cup Car in a number of Australian GT Trophy Series events last year in the Challenge class, and is the same car in which he won the 2016 Challenge Championship as part of the Australian GT Championship.
To make the step up into the Lamborghini was a big decision but one that will hopefully suit Gartner well.
The car will run as an outright car for the Trophy Series, with the team and Richard hopeful of big things.
The Lamborghini is an ex-Factory Peter Knox car that won the series overseas and then set dormant for a number of years before being purchased at auction in Monaco.
Gartner purchased the car from the gentleman that purchased the car at the auction.
The car arrived in Australia just prior to Christmas, with the team having a shakedown of the car at Sydney Motorsport Park with Wall Racing making it their own since.
The team is looking forward to a strong year in the GT Trophy Series and looking to start that off this weekend at Sandown.
Safe-T-Stop will continue to be the main sponsor of the Lamborghini, so you see the familiar yellow branding out on track.
The car will be prepare and maintained by Wall Racing.
The opening round of the 2017 CAMS Australian GT Trophy Series presented by Pirelli is at Sandown this weekend, April 7-9.