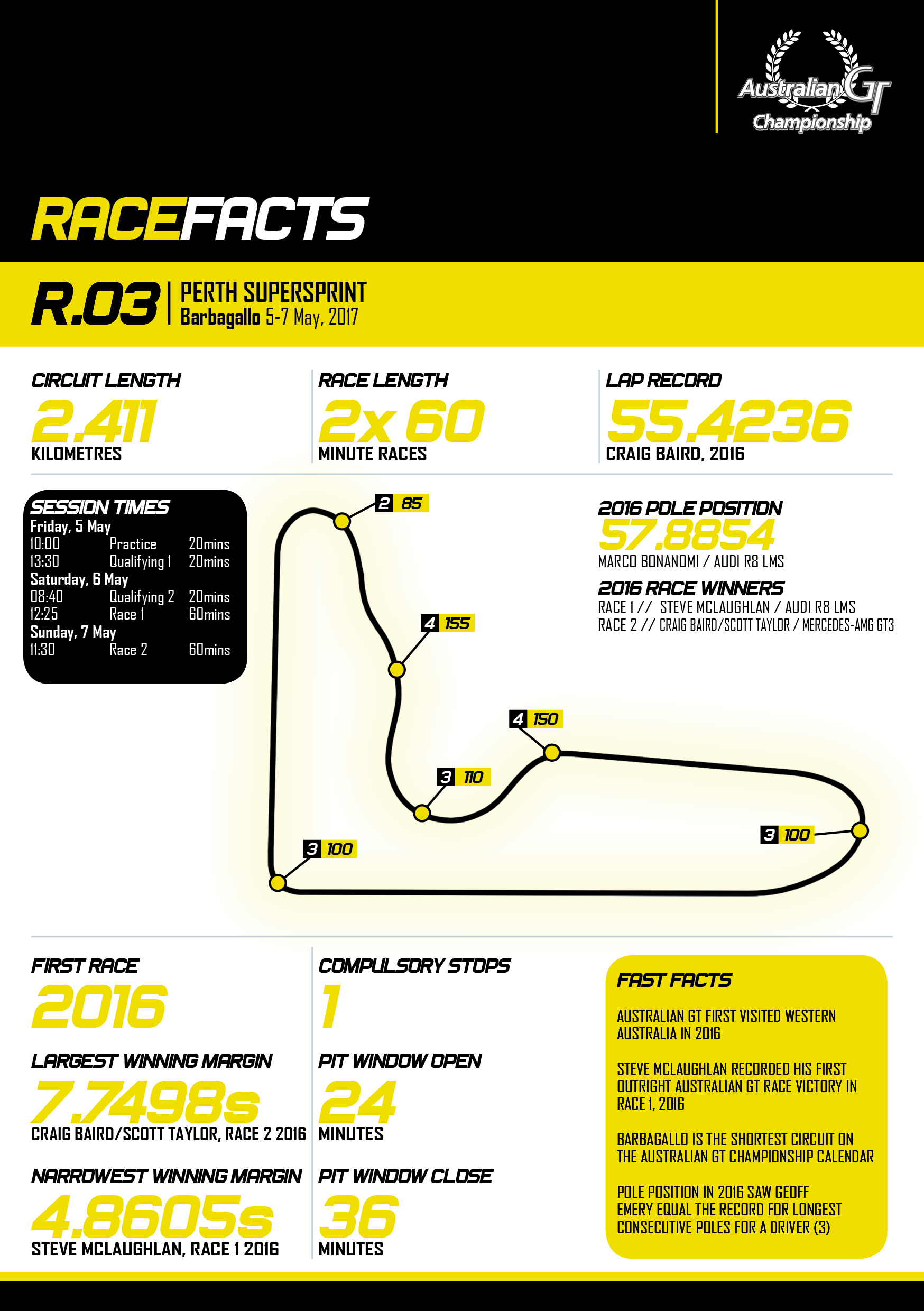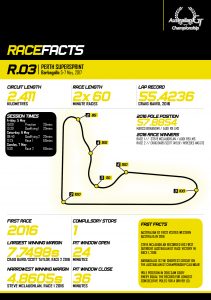 Here's everything you need to know ahead of this weekend's third round of the 2017 CAMS Australian GT Championship.
Feel free to download and share this on Facebook, Instagram, Twitter, or just use its facts and figures to impress your mates.
Included are session times across the weekend, all of which are in local WA time (so be sure to check your guides for television times in your area).