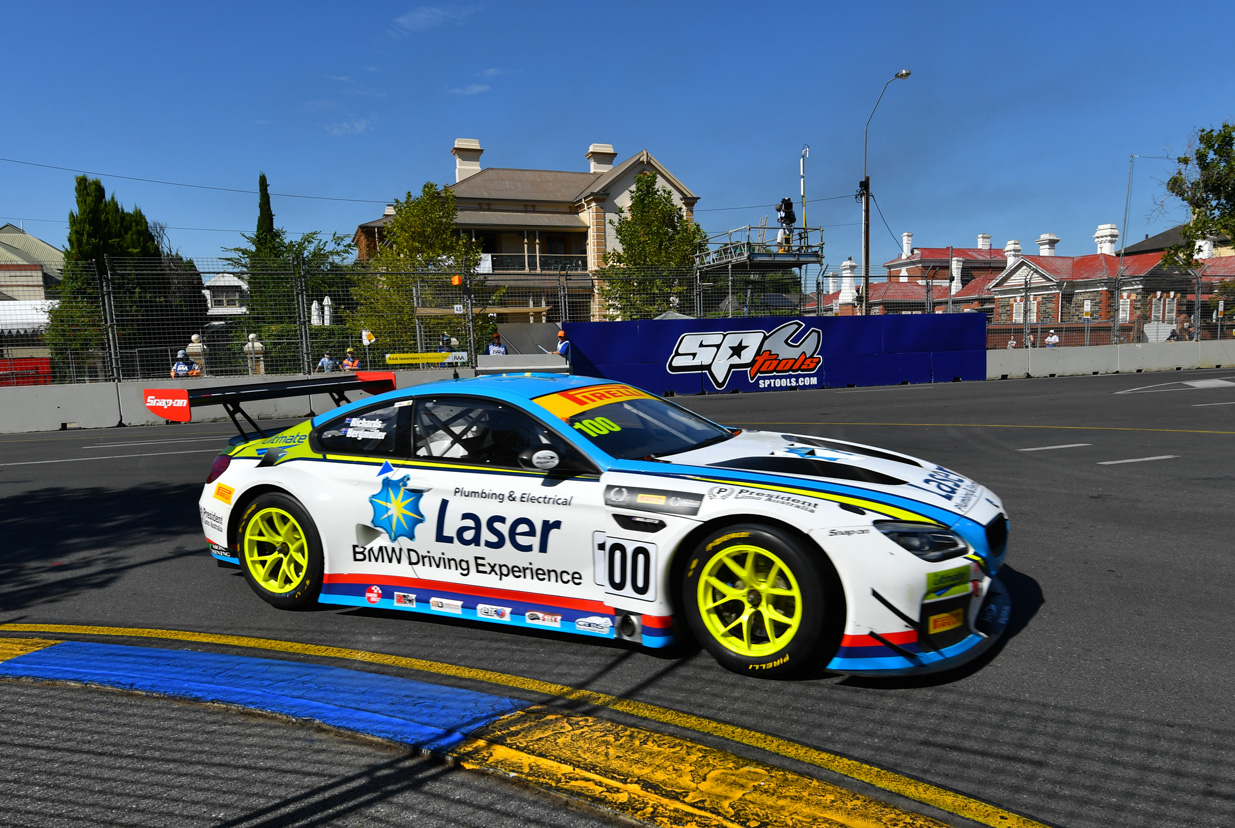 Steve Richards and James Bergmuller head into this weekend's third round of the CAMS Australian GT Championship at Barbagallo with renewed vigour.
The BMW Team SRM duo joined forces at the start of the season in Clipsal, and this weekend have received a boost to their chances after Richards' driver seeding was revised since Round 2 at Clipsal.
"Since the Grand Prix the driver seeding for both James Bergmuller and I has changed in our favour which gives us a better opportunity in the first of the one-hour races," said Richards.
The seeding change means the Laser Plumbing backed squad will spend less time in the pits, which could prove crucial around the short Barbagallo circuit.
Added to that is the fact the team has made strides forward since the BMW M6 GT3s first appearance at Barbagallo last year.
"Last year at Perth our car was a lot different in terms of set-up configuration to how it sits today," Richards explained.
"We're looking forward to what lies ahead at Perth because we believe there's great potential for a good result."
Australian GT visited Western Australia for the first time in 2016, with Steve McLaughlan taking out the first race before Scott Taylor and Craig Baird combined to win Race 2.
It proved a popular event both among drivers, teams and fans, with the busy Barbagallo circuit producing competitive and enthralling racing.
"Perth is always a great event, its a great little track. Last year was the first year that the Australian GT Championship had been to Perth and the response from the local fans was fantastic," Richards said.
"It was their first exposure to GT cars. It's always great to go back to the WA fans and put on a good show with some cool cars."
The third round of the 2017 CAMS Australian GT Championship gets underway in Barbagallo today, with opening practice ahead of the first qualifying session.
Practice begins at 10:00 local time before a 20-minute qualifying session at 13:30 to set the provisional grid.
Second qualifying will take place tomorrow morning, with the first of two 60-minute races tomorrow.
All sessions will be broadcast live on Fox Sports 506.