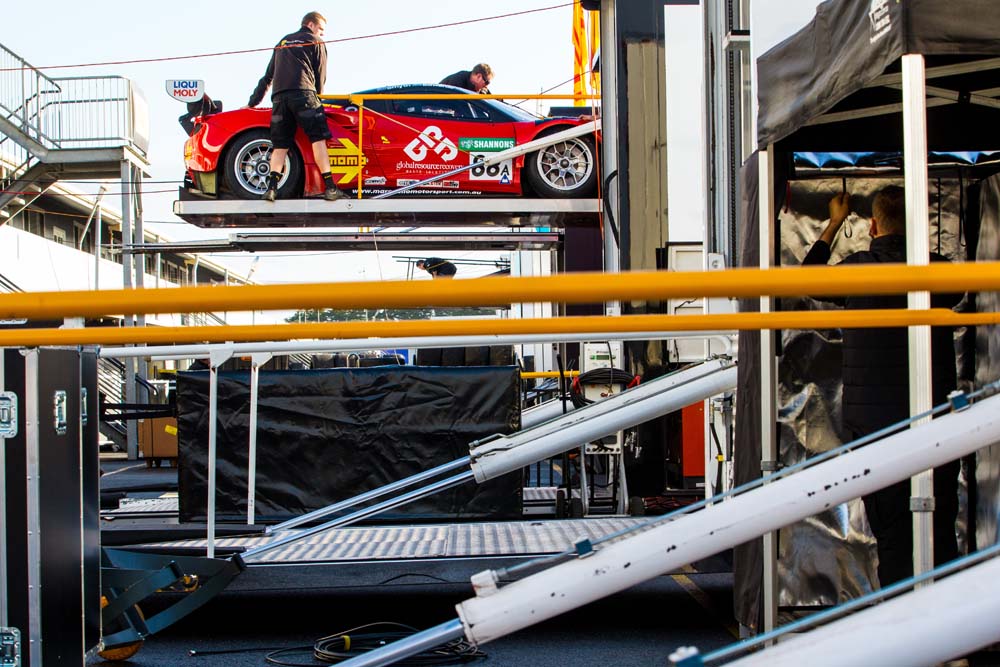 This weekend the CAMS Australian Endurance Championship roars onto the Phillip Island Grand Prix circuit for its first round of the 2017 season.
After a successful debut season in 2017, Australia's long-form sportscar championship boasts some exciting new developments which will provide teams and cars with their toughest test yet.
Heading into the weekend, we've previewed the major changes for this year's Australian Endurance Championship.
Tyre Ovens
Teams this season will be able to use tyre ovens, designed to help prolong the life of their Pirelli P-Zero tyres.
By bringing the tyres up to temperature in specially constructed cabinets, the performance of the tyre is also increased in the first, critical laps on track.
Race distance
This year's Australia Endurance Championship features an all-new 500km race format.
At Phillip Island, this will see the traditional 101-lap format transformed into a 112-lap battle of wits, adding a new dynamic to race strategy.
Prize Money
Organisers announced a $200,000 incentive for teams competing all rounds of both the Australian GT Championship and Australian Endurance Championship.
Drivers who compete in both championships will be eligible to claim a new Australian GT Overall Competitor Award determined by points accumulated from the two championships.
The winner will scoop $100,000 in prizemoney, while a further $100,000 will be split amongst the rest of the top five.
Strategy
On Sunday, the teams will face a mammoth 500-kilometre challenge.
The race will set a new record for the Australian GT Championship, breaking the longest distance covered in an AGT event.
The current record stands at 490km set by Allan Simonsen and Tim Leahy in 2007 at Sandown.
Strategically, there are a multitude of options and even more ways the race could possibly swing with potential safety car periods.
Formulating a strategy is, therefore, much like fitting a square plug into a round hole.
First practice kicks off at 9:45 on Saturday morning, ahead of two qualifying sessions later in the day.
The race begins at 13:40 on Sunday, after a 10-minute warmup session at 11:00 as the drivers get their last look at the circuit before the green flag flies.
Entry to Phillip Island circuit is free to CAMS license holders across the weekend, while those unable to catch the race in person can follow all the action on Sunday via a free live stream.
by Slade Perrins