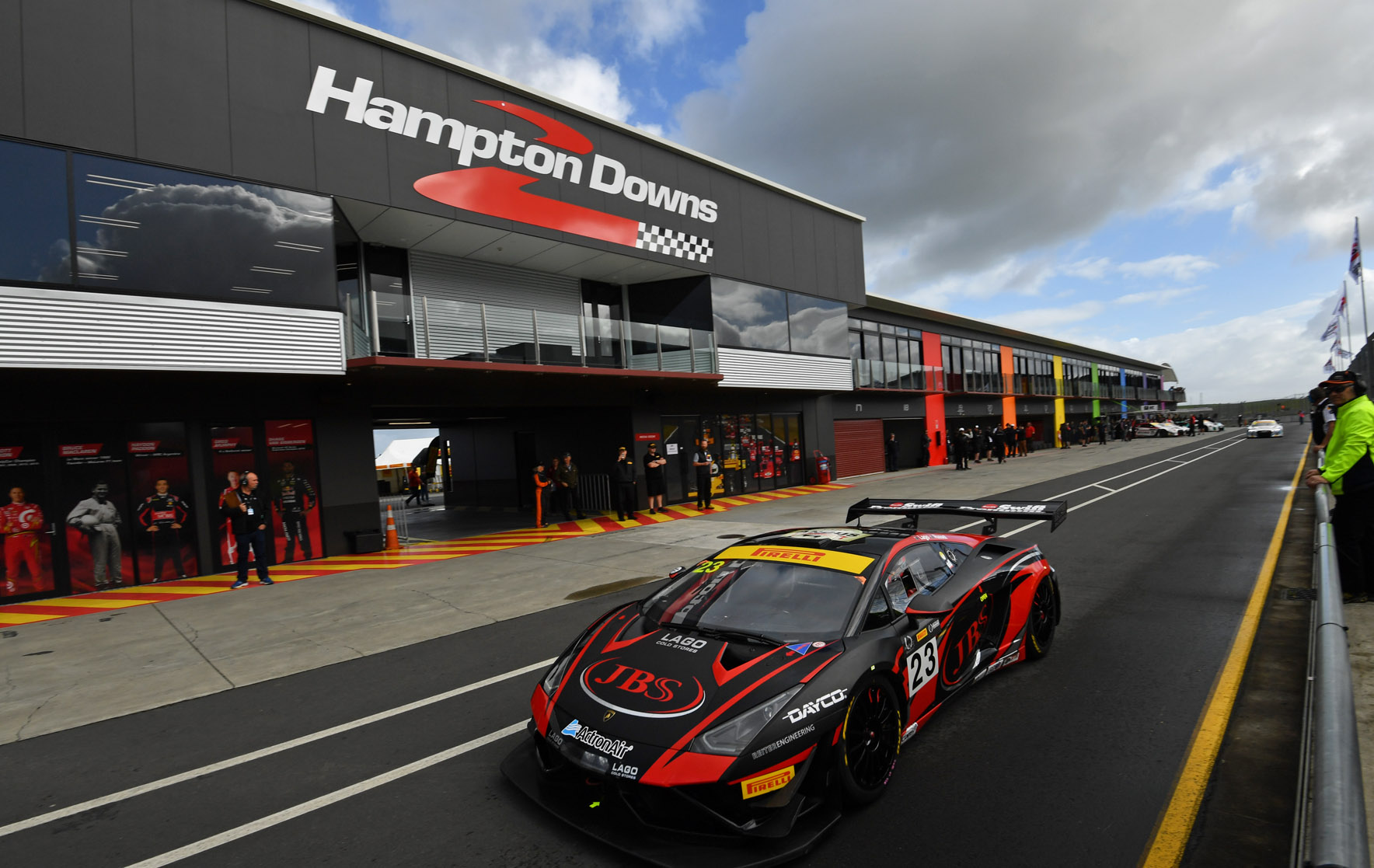 Tony Quinn has confirmed the recent statement by SRO boss Stephane Ratel, announcing Hampton Downs will host the inaugural round of the Asia Pacific 36 series from 2018.

Owner of the Hampton Downs circuit, and Australian GT, Mr Quinn has overseen substantial growth in GT racing in Australasia in recent years, and has worked closely with Mr Ratel and SRO.

Speaking at the Total 24 Hours or Spa over the weekend, Mr Ratel announced the Asia Pacific 36, which will host its first round at Hampton Downs on October 28, 2018.

The Asia Pacific 36 will then take in two further events during the southern hemisphere summer.

Australian GT Manager, Ken Collier, recently met with Mr Ratel in London, where he represented Mr Quinn and Hampton Downs to secure the first round of the Asia Pacific 36.

"Tony asked me to meet with Mr Ratel and get the deal done," Mr Collier explained.

"It is going to be a big event and will have support from the Blancpain GT Series Asia and I believe that many Australian GT teams will be interested.

"Obviously the NZ based GT3 teams will be talking about the event also."

"I am also talking to other categories who could participate at the event in support races as apart from being a great circuit we will have world class TV and live streaming production which is a big feature of all SRO events worldwide.

"I expect that that all three event organisers will work very well with SRO to make the Asia Pacific 36 a complete success."

Mr Quinn is also enthusiastic about the Asia Pacific 36 series.

"When I invested in Hampton Downs I planned to have first class international events at the circuit," Mr Quinn said.

"To have the Asia Pacific 36 start at Hampton Downs, and with the support of Stephane's organisation, is going to put New Zealand on the international GT3 map."

Hampton Downs will again host Australian GT in October as the CAMS Australian Endurance Championship again visits the venue for the Laser Plumbing & Electrical Hampton Downs 500.

It caps off a busy year for the venue, which also plays host to top level New Zealand motorsport with the NZ Touring Cars series and the popular Toyota Racing Series.