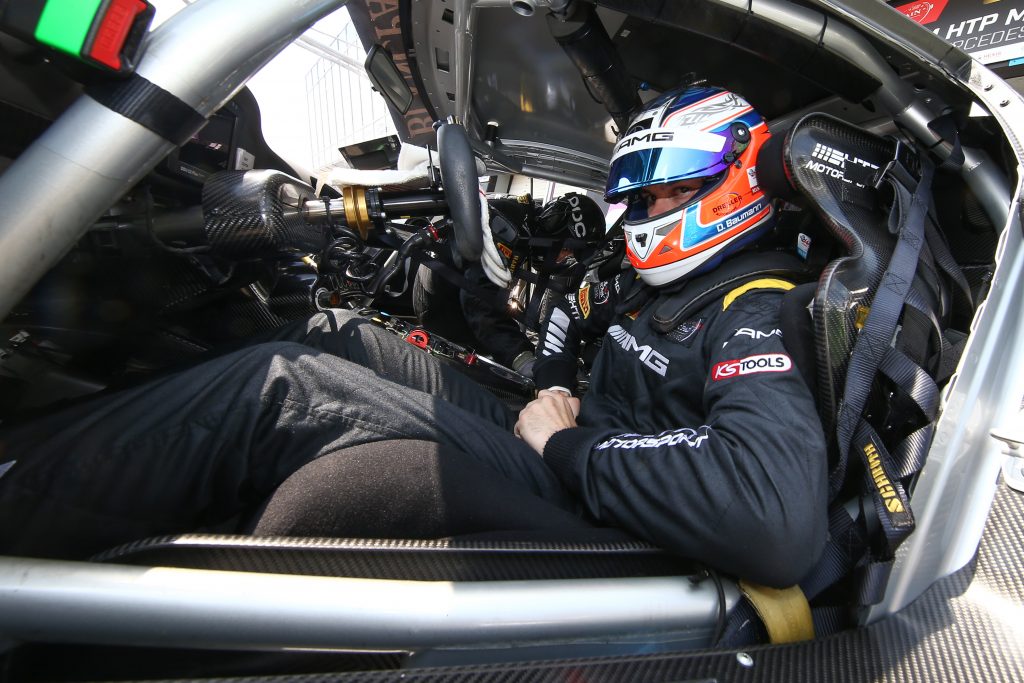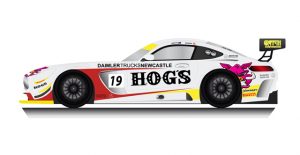 Mark Griffith has recruited Blancpain GT Series champ Dominik Baumann for this weekend's Sydney Motorsport Park 501.
Griffith and Baumann will drive the Hog's Breath Cafe Mercedes-AMG in the 501km event, which forms Round 2 of the CAMS Australian Endurance Championship.
Together with Maxi Buhk, Baumann won the 2016 Blancpain GT Series, and currently races for Mercedes-AMG Team HTP Motorsport.
The Austrian is also a two-time FIA GT3 European Championship winner and is one of the world's foremost GT racers.
"Dominik Baumann has joined us for the event, his first time in Australia," said team boss and driver Mark Griffith.
"Dominik put his hand up for the mission after a few discussions about our great country from fellow AMG drivers that have visited previously.
"Dinner is booked at Hog's Breath Cafe so Dominik can enjoy the great food and atmosphere of the brand.
"We want to see if he can eat one of the famous Giant deserts by himself, which is a tradition with the Mercedes-AMG staff that are out here assisting us each weekend we race the car!
"We look forward to a fantastic weekend with Dominik, and his experience and knowledge in the Mercedes-AMG GT3 will certainly be a great help to the team.
"We are hoping to have another great race like the first round at Phillip Island where we finished fifth; can't ask for much more than that as it is me that has to drive the car also!"
Baumann's signing adds to the immense depth of talent ready to tackle the 501km event, with Nurburgring 24 Hours winner Kelvin van der Linde and last year's Blancpain Endurance Series winner Liam Talbot also in the field.
The familiar #19 entry will also feature a new colour scheme for the weekend, with Hog's Breath Cafe adopting a more prominent position on the flanks of the pearl-white Mercedes-AMG GT3.
The Australian Endurance Championship will head out on track three times on Friday (August 18) ahead of the Sydney Motorsport Park 501 on Saturday, with full television coverage of the race via Fox Sports, Channel 506.