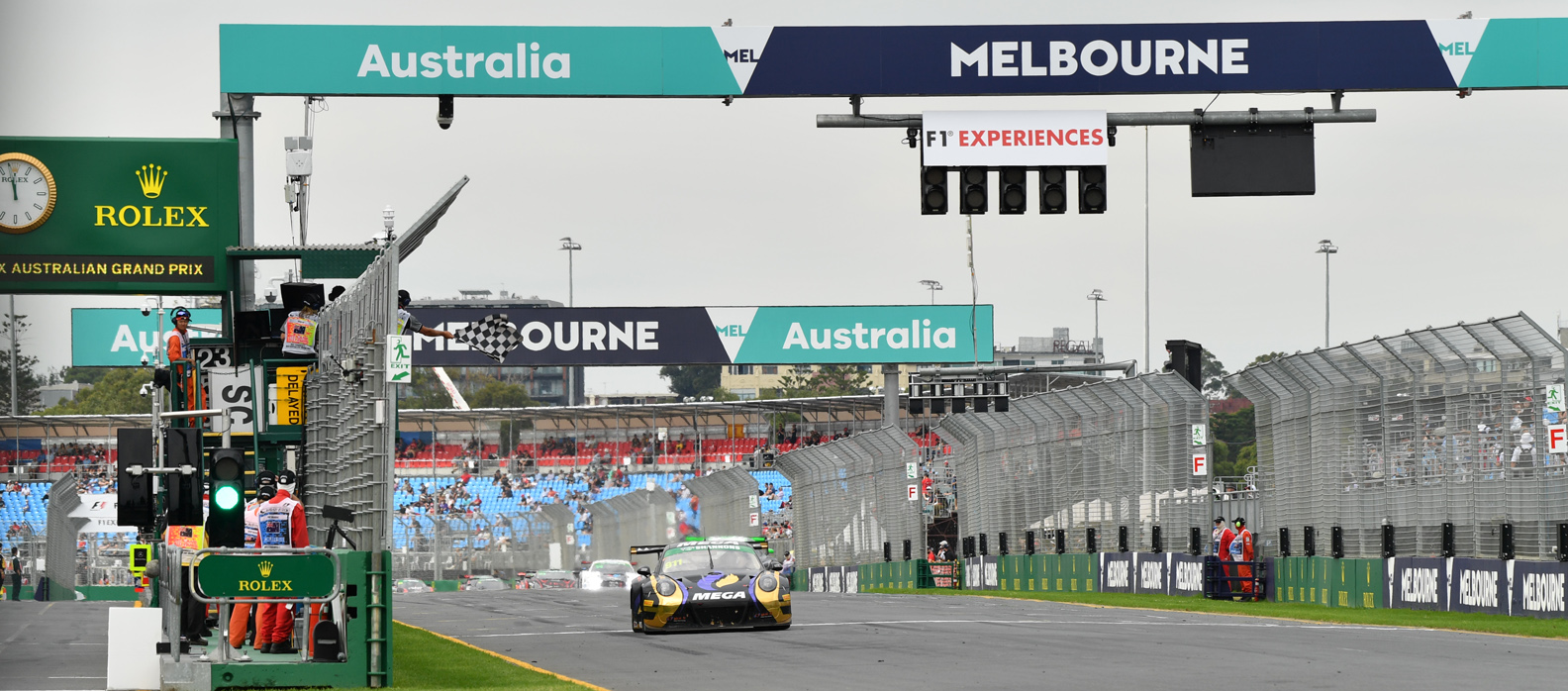 The 2018 CAMS Australian GT Championship kicks into gear later this month at the Formula 1 Rolex Australian Grand Prix.
The prestigious event provides the perfect platform to launch the season with exotic brands such as McLaren, Ferrari, and Mercedes represented in both Formula 1 and Australian GT paddocks.
Set to return this year is the popular sprint format employed in 2017, which saw the capacity field of GT cars race from lights to flag without interruption.
It provided a thrilling spectate as Professional and Amateur class drivers battled it out on the Albert Park circuit for supremacy across the weekend's four races.
The same format for 2018 will see two qualifying sessions followed by four races, with the weekend divided in two.
Professional drivers will have their opportunity to qualify on Thursday morning before taking to the circuit in races one and three.
The Amateur drivers will then climb into the cars for a second qualifying session, which will set the grid for the second race of the weekend.
A progressive grid will see the order from Race 1 set the grid for Race 3, and likewise the starting order for Race 4 will be determined by the finishing order of Race 2.
Teams entering a single driver will have that driver compete in all six Australian GT sessions across the weekend.
A strong list of entries has been received with a capacity field again expected for the March 22-25 event.
The complete entry list will be released closer to the event.
Australian GT Championship track schedule*
Thursday, March 22
11:50 – Qualifying 1, Driver 1 (20mins)
15:20 – Qualifying 2, Driver 2 (20mins)
18:00 – Race 1, Driver 1 (11 laps)
Friday, March 23
10:45 – Race 2, Driver 2 (10 laps)
Saturday, March 24
12:00 – Race 3, Driver 1 (11 laps)
Sunday, March 25
12:00 – Race 4, Driver 2 (11 laps)
*dates and times subject to change