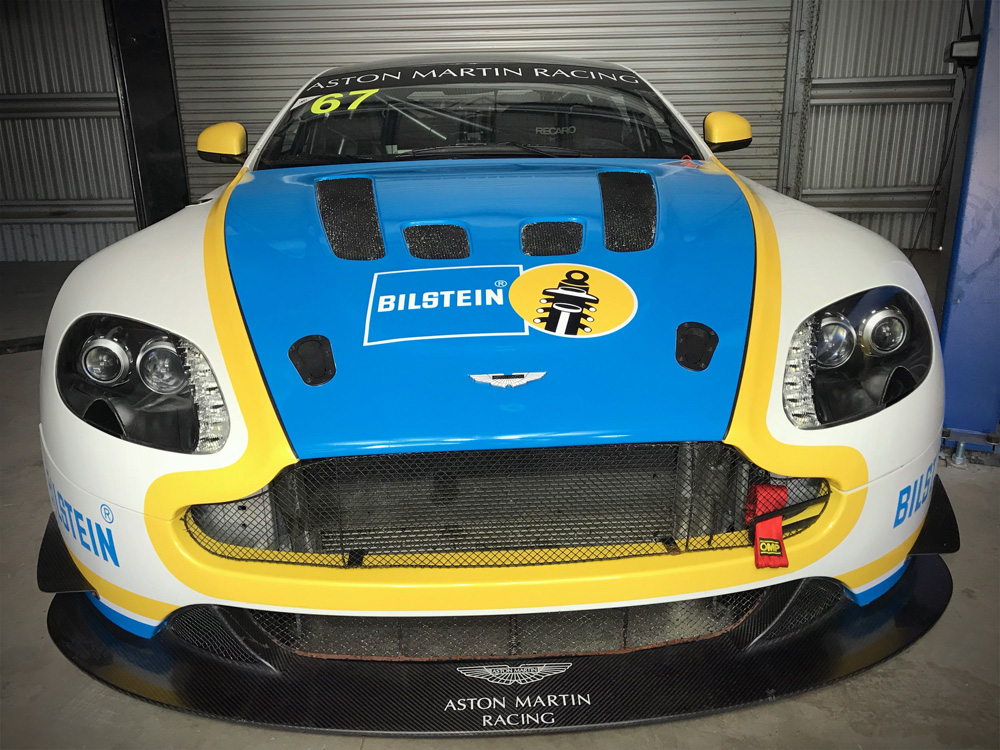 Jeremy Gray will join the 2018 CAMS Australian GT Championship aboard a Bilstein backed Aston Martin Vantage GT4.
The all-new GT4 class is set to make its debut with the Australian GT Championship this season, with Gray the first to confirm his participation.
It promises to be a competitive class with a number of other entries to be announced at a later date.
An experienced racer who has spent time in one-make sportscar racing, Gray will make his Australian GT debut at the Formula 1 Rolex Australian Grand Prix later this month.
It follows an extensive testing programme throughout 2017 as he comes to grips with the ex-Prodrive Aston Martin.
"We've had it over here for the last 12 months just testing and getting familiar with the car," said Gray.
"Bilstein has come on board, so the car looks quite good at this stage, and Bilstein is right behind it.
"They're giving me support on car setup this year, so it's a great synergy and partnership."
Gray will also compete in the endurance events, partnering with veteran racer, and Australian GT race winner, Andrew Meidecke.
GT4 racing has enjoyed significant growth globally in recent years, mirroring that experienced by the GT3 class.
Many of the world's leading manufacturers have produced cars eligible for the class, including Aston Martin, Audi, KTM, Mercedes-AMG, McLaren, Porsche, and others.
Presenting competitors a lower entry point into GT racing, interest has been strong heading into the 2018 Australian GT Championship.
The burgeoning new class will experience its maiden Australian GT Championship outing at the Formula 1 Rolex Australian Grand Prix on March 22-25.