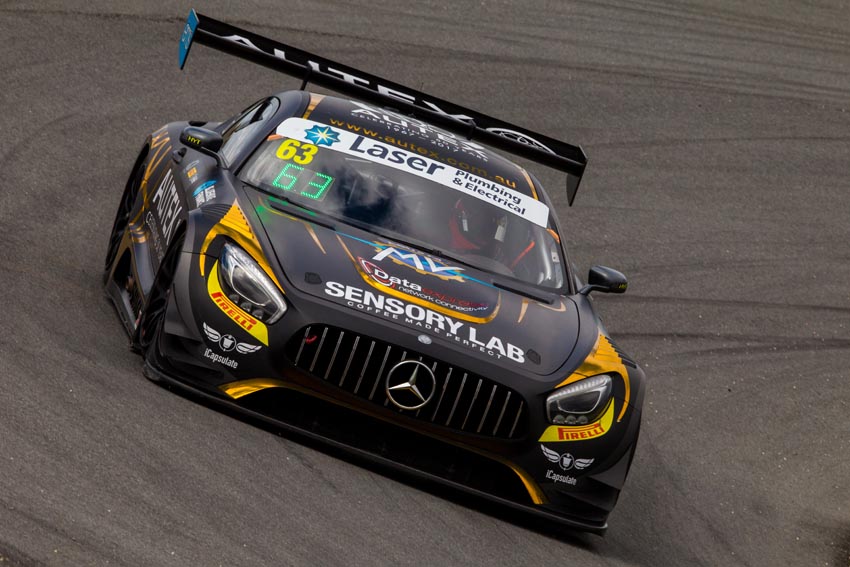 The 2018 CAMS Australian GT Championship field will feature LED light panels in the windscreen providing fans with additional information.
Introduced during 2017, the LED panels will this year broadcast the car's position in class, allowing fans both at the track and watching from home to more easily follow the action.
Developed in Australia, the panels will update each lap and reflect positional changes automatically.
The LED panels were initially tested during 2016 before becoming a mandatory feature last season where they displayed the car number.
Primarily to show the stationary time in the pits for each car, ongoing development of the panel now allows for the reporting of additional information.
The panel is driven by an Australian GT developed data logger located inside the car which records a number of key parameters each time the car is on circuit.
The 2018 Australian GT Championship comprises of three classes during its three sprint events, with the Championship class competitors joined by Trophy class and GT4.
Fans will witness the upgraded panels in action at the opening round of the 2018 CAMS Australian GT Championship at Albert Park in Melbourne on March 22-25.