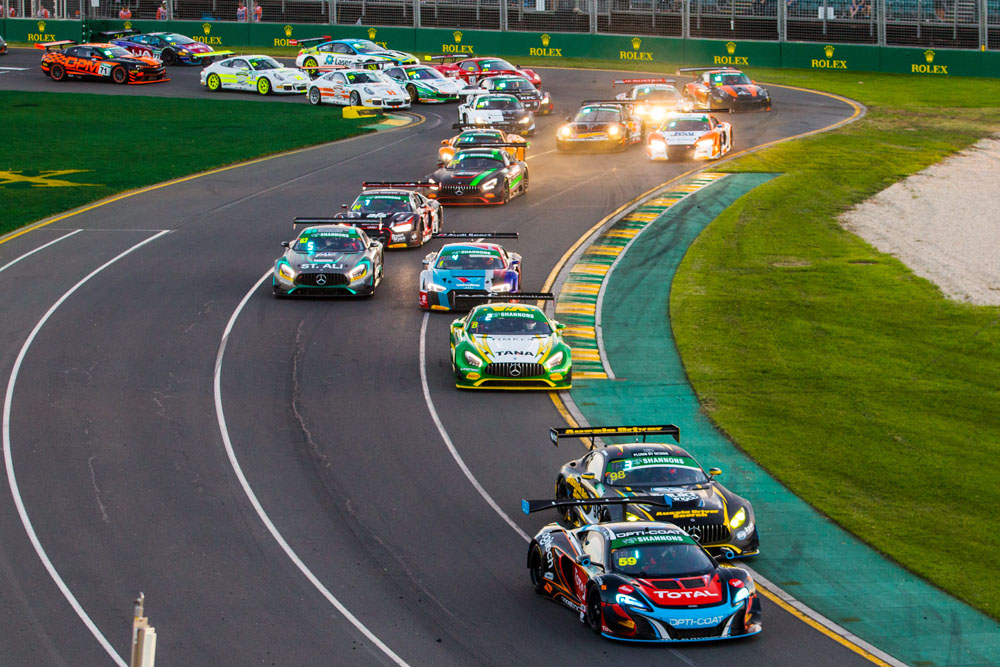 Australian GT manager Ken Collier has hailed the opening round of the 2018 season a success.
The opening round of the CAMS Australian GT Championship season saw it support the Formula 1 Rolex Australian Grand Prix in Albert Park with more than 30-cars representing eleven of the world's automotive manufacturers across three classes.
Four races, plus two qualifying sessions, saw the Australian GT field on track six times providing spectacular action and some of the most dramatic images of the weekend.
A particular highlight proved the rescheduled Race 2 on Friday evening, the twilight event ending as the sun dropped below the horizon allowing the glow of the car's headlights and brake discs to dominate.
"Albert Park was a terrific way to start the Australian GT season," said category manager Ken Collier.
"We had a fantastic field of cars across all three classes, and it was a great way to welcome GT4 into Australian GT competition.
"It was the best start to a season I can remember, and the feedback from our teams, drivers and the fans has been phenomenal.
"Friday's race was a particular highlight – it was simply awesome to see the field racing in fading light and putting on a great show."
The 2018 event marked the third successive year Australian GT has been on the support card at the Australian Grand Prix.
Albert Park has proved a popular circuit among drivers, and has attracted capacity fields for the last three years.
Following the success of the weekend, Australian GT is already looking to be part of Australia's biggest motor sport event again in 2019.
"We love coming to the Grand Prix in Melbourne," Mr Collier explained.
"The track really suits our cars, and it works for many of our teams and brands – a number of which have cousins in the Formula 1 pit lane.
"For the last three years the Grand Prix has proved a highlight of our year, and we are already looking to make sure we're back next season."
The CAMS Australian GT Championship next moves to the brand-new 7.77km The Bend Motorsport Park in South Australia for Round 2 of the season.
Set to be held over the April 13-15 weekend, the event will also mark the opening of the CAMS Australian Endurance Championship.