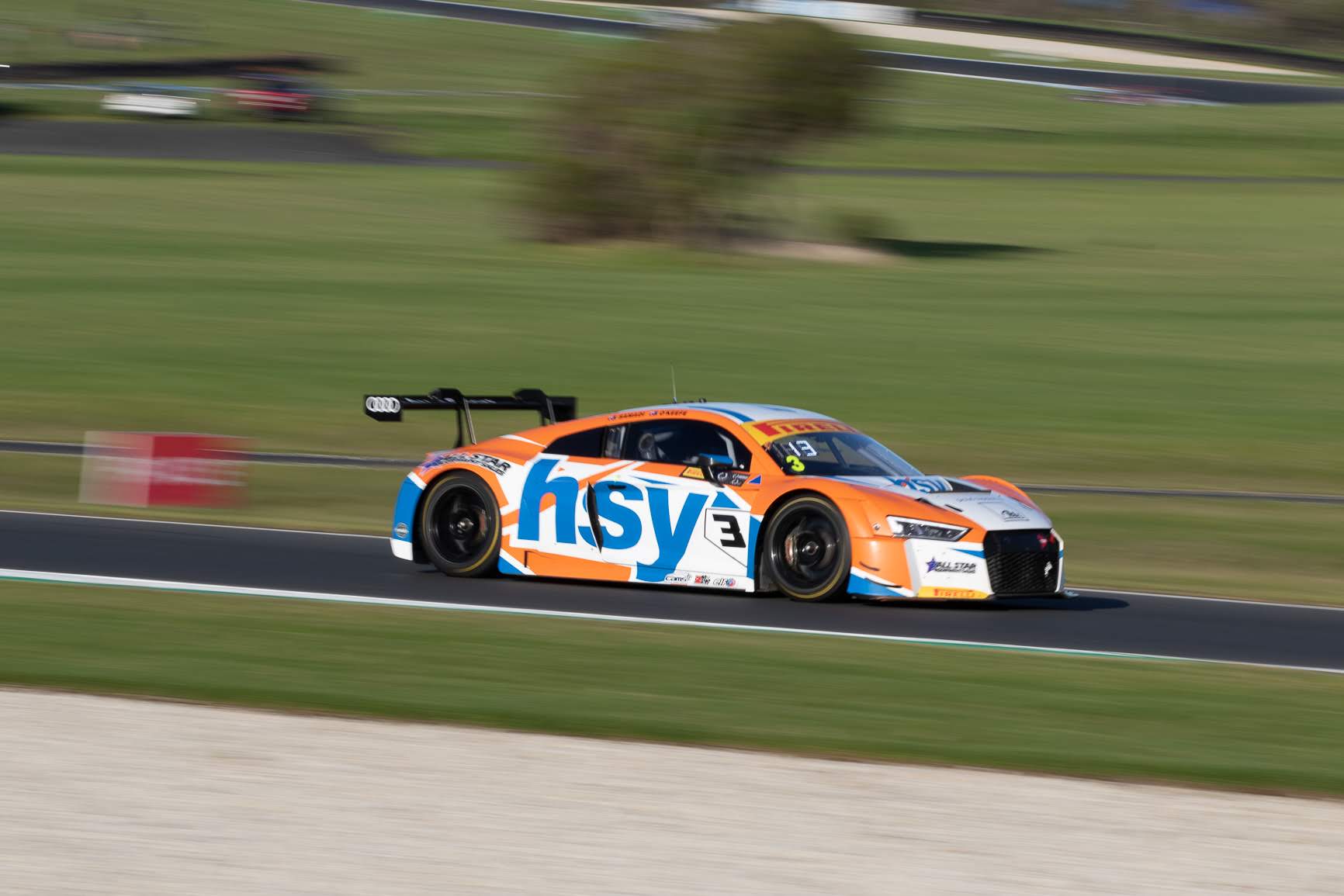 20-year-old Melbourne driver Dylan O'Keeffe may have missed out on a result in yesterday's Phillip Island 101 GT endurance race, but is still feeling positive after displaying impressive speed throughout the weekend.
Sharing the HSY Autoparts Audi R8 with Ash Samadi, O'Keeffe set the outright fastest time in the Pro qualifying sesion, ahead of some high-profile drivers including Garth Tander and Steven Richards.
"The car was really hooked up in qualifying and I was able to nail my flying lap," O'Keeffe said.
"I like Phillip Island and had done some recent racing there in my Carrera Cup car, so as soon as I arrived at the track I was in the zone."
The car started eighth on the grid as a result of combined qualifying times for O'Keffe and Samadi. Unfortunately, their chances of a good race result were ruined on lap 33, when Samadi was involved in a collision with another car, breaking the Audi's toe rod and necessitating a lengthy pit stop for repairs.
O'Keeffe and Samadi ultimately finished 13th, five laps down on the race winners.
"It was a shame Ash was involved in that incident, because with the red flags and the way the strategies were playing out, I would have been in a good position to race for the win in the final stint," O'Keeffe said.
"Once I got in the car, I was just having fun but I was still able to punch out a 1:28.8 on old tyres, which was only half a second away from the fastest lap of the race."
O'Keeffe is now looking forward to his first drive in a Supercar – he will steer Anton De Pasquale's Holden ZB Commodore at Winton tomorrow as part of an Erebus Motorsport evaluation day.
"I've always wanted to drive a Supercar, and tomorrow I get the chance – I can't wait!" O'Keeffe said.
"Tomorrow will be all about learning the driving style of the car, which I expect will be very different from what I've driven previously. An enormous thanks to Barry Ryan and the Erebus Motorsport team for the opportunity," O'Keeffe concluded.