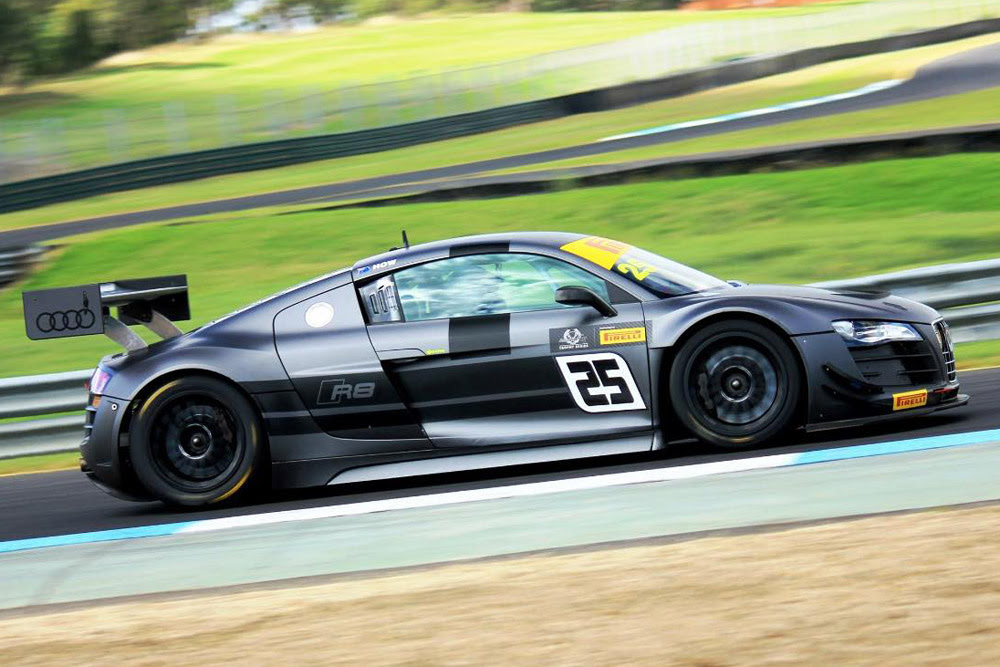 Melbourne teenager Ryan How will join the Australian GT field for Round 5 of the CAMS Australian GT Trophy Series at Sydney Motorsport Park (August 3-4).
Set to compete at the wheel of an Audi R8 LMS Ultra GT3, the 16-year-old will become one of the youngest drivers to have ever taken part in an Australian GT event.
It will also mark the Year 10 student's first foray into national level motor sport, with How excited at the opportunity to race against Australia's finest sportscar racers.
The Australian GT Trophy Series will share the track with Round 5 of the CAMS Australian GT Championship in what will be a thrilling weekend of multi-class sportscar racing.
"I'm really looking forward to the weekend," enthused How.
"I've only driven at Sydney Motorsport Park once before, and that was in a Mini.
"I'm especially looking forward to the new track experience in the Audi and racing against that level of competition, because even Trophy Series is full of really fast, experienced guys.
"With the new spec cars on track too, I'm really looking forward to experiencing that sort of racing."
Having made his debut in the Audi at just 14 years old, How has been racing in Victoria, winning at Sandown Raceway earlier this month.
Sydney Motorsport Park however promises an all new challenge, with longer races against some of the country's best racing teams.
Friends and family will support How at the track over the weekend as the youngster hopes Sydney Motorsport Park leads to further Australian GT starts.
"The longer races, three 40-minute races, plus practice and qualifying, it's going to be a challenge," said How.
"For this round we're going there to race but not do anything silly. I'm not going to worry about where I finish, I'm just looking forward to three nice, clean races."
"I don't have to come in any specific position, I just need to finish the round and gain experience.
"It's about going there, finishing the weekend off and having a great experience, and seeing what we can do and what opportunities that might create."
Industrie Audi driver Nick Kelly heads the CAMS Australian GT Trophy Series from EAT Furniture Audi driver Rio Nugara, who comes fresh off three consecutive wins.
The competitive CAMS Australian GT Trophy Series competition will share Sydney Motorsport Park with the CAMS Australian GT Championship across the August 3-4weekend.