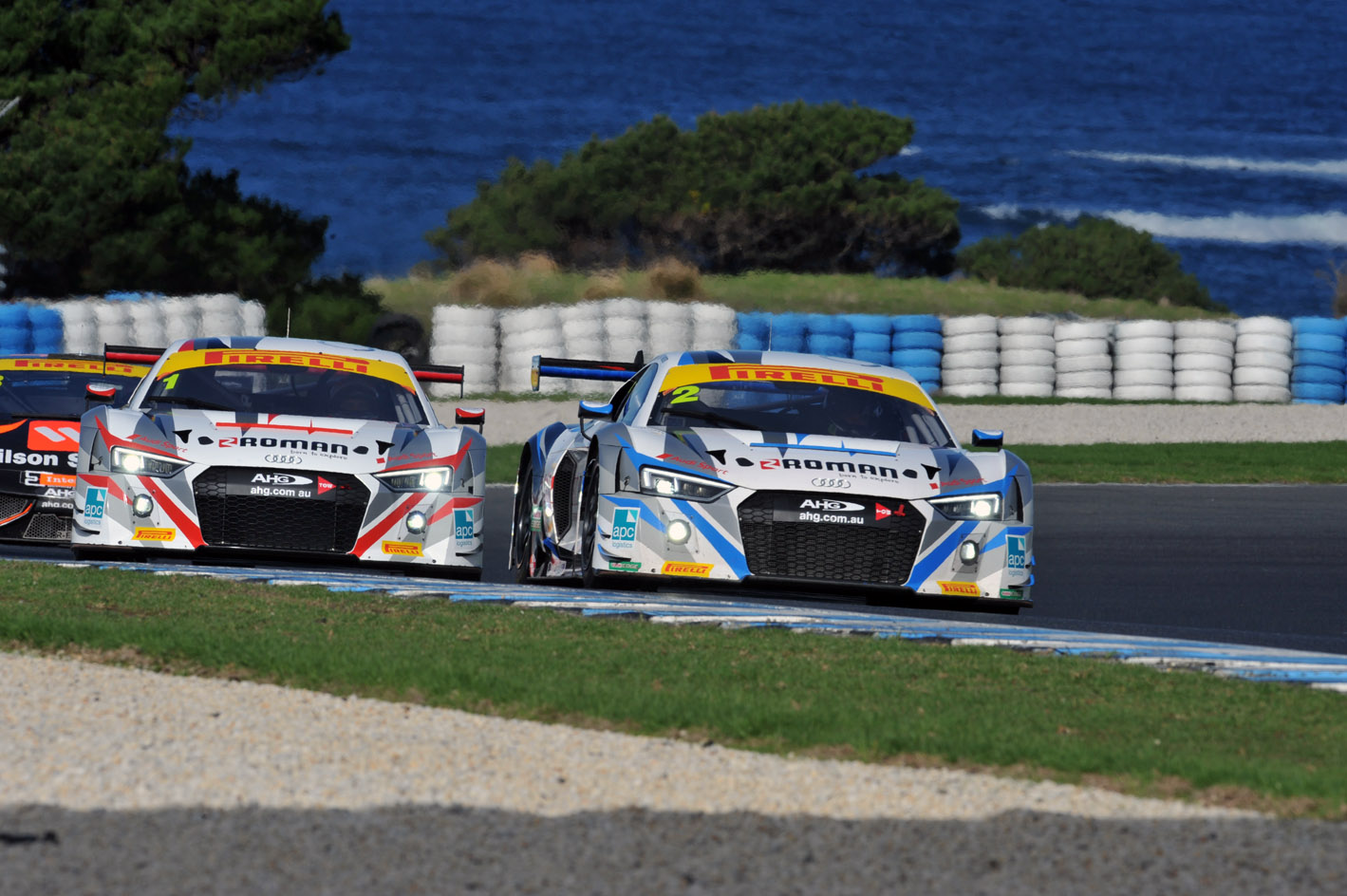 Experienced sportscar ace Dean Koutsoumidis will join the CAMS Australian Endurance Championship for the Sydney Motorsport Park 101 next weekend (August 26 & 27), teaming up with Steve McLaughlan in the Jamec Pem Audi R8 LMS.
It will mark the first time the pair have joined forces, and Koutsoumidis' first appearance in the Australian Endurance Championship.
"I'm looking forward to it, and re-joining the guys at the Melbourne Performance Centre is really exciting," Koutsoumidis enthused.
"I haven't driven a GT car in a couple of years, so it will be good to be back in an Audi.
"We had a test at Phillip Island earlier in the week to get me used to everything again, and that went really well.
"Steve and I should have a favourable pit stop time too because we're both Am rated drivers, so I'm really looking forward to the 101."
An accomplished racer, Koutsoumidis has recently spent time competing in Asia, where he sits second in the Asian Le Mans Series LMP2 Championship following a string of podium results.
The Victorian has also enjoyed success on home soil, claiming victory in the Australian GT Trophy Class in 2012, where he competed against McLaughlan.
"Dean and I raced each other in Australian GT a few years back," McLaughlan explained.
"He's been over in Asia doing a lot of LMP2 racing recently so we knew he had the speed, and he's a good fit for the team too.
"I think we'll be a good pairing; 101 laps is a long time so we just need to be there at the finish."
The Sydney Motorsport Park 101 is the second round of the CAMS Australian Endurance Championship.
Teams will face off in two qualifying sessions on Friday (August 26) ahead of the epic 101-lap enduro on Saturday (August 27).