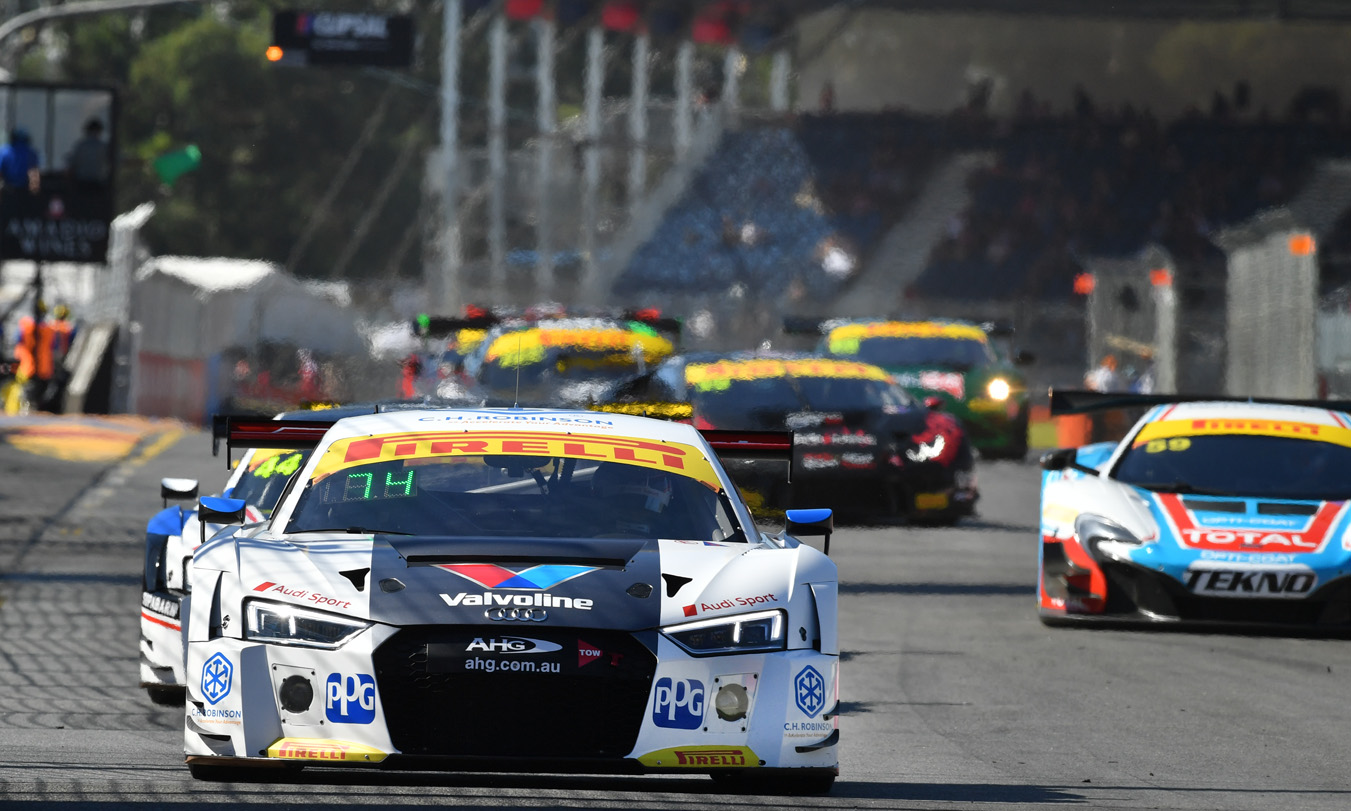 Having been tested at the opening round of the 2017 CAMS Australian GT Championship season, digital windscreen displays are set to be introduced across the board for Round 2 of the Championship.
During the Clipsal 500 weekend in Adelaide, two cars tested the a display panel fitted to the upper left corner of the windscreen, in place of the traditional car number.
Tony Quinn's Darrell Lea McLaren 650S GT3 and the Geoff Emery/Kelvin van der Linde Valvoline Audi R8 LMS both sported the displays, with feedback universally positive.
The new displays take the place of numbers on the front windscreen and are capable of displaying a number of different functions including race number and pit stop time.
From the second round of the Championship the new display will be featured on all cars across the CAMS Australian GT Championship.