Laser Plumbing & Electrical Hampton Downs 500
October 27, 2017

-

October 29, 2017
Event Navigation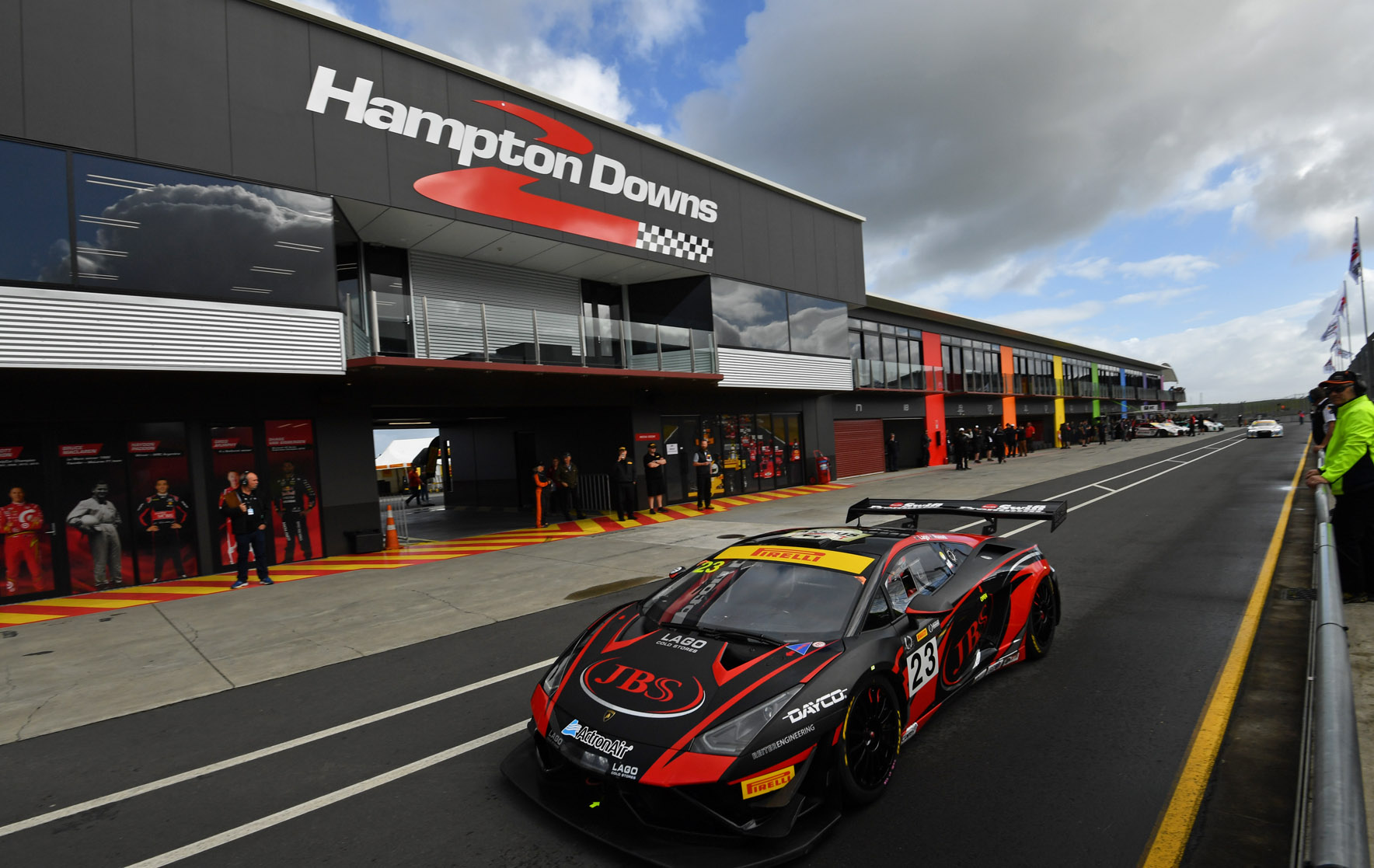 The track is in a natural valley, surrounded by 450 acres of rolling hillside. With this exceptional natural advantage, much of the race track is visible from any point.
The pavement structure is composed of layers of chip seal and asphalt with the top layer being a special mix containing polymers and additives to give a tough shear resistant surface that gives excellent grip in the wet or the dry.
The final design and full FIA simulation analysis as a Category 2 circuit was completed by Clive Bowen when he worked for Kiwi, Dick Bennetts, at West Surrey Racing (WSR) in 2006. Colin Giltrap, Dick Bennetts and GP Farms sponsored Clive to New Zealand to ensure that the new circuit would be designed to the highest standard. Clive has since left WSR and started up Apex Circuit Design Ltd. Clive's design philosophy, working from the original layout defined by Roberts and Watson, was to incorporate the views of; drivers, teams and the FIA into a sequence of corners and straights that should provide good racing, good spectator viewing and safe use for drivers of all abilities. The layout is simple, without undue 'frills', but because of the contour of the land it will be a challenging and rewarding track to drive. Unlike other tracks in New Zealand, this circuit has plenty of rise and fall. Added to this are two long straights and at least four good passing opportunities around the full circuit. The proposed 3.8 km large circuit has 10 corners, six right hand and four left hand. The main straight is 1000 metres long, with a kink in the middle and a 11 metre rise and fall. The back straight is flat with a length of 800 metres. Circuit direction is clockwise.
The Club circuit (currently in construction) will have its own infrastructure, including parking and a driver training hall. This track is 1.2 kms in length, with four corners. The medium circuit is 2.8 kms, with six corners and hilly contours. This circuit incorporates the long front straight and pit garages. The International 2.8km circuit already is in use for events, driver training and corporate experiences. The Club circuit already has training and corporate days committed upon its completion.