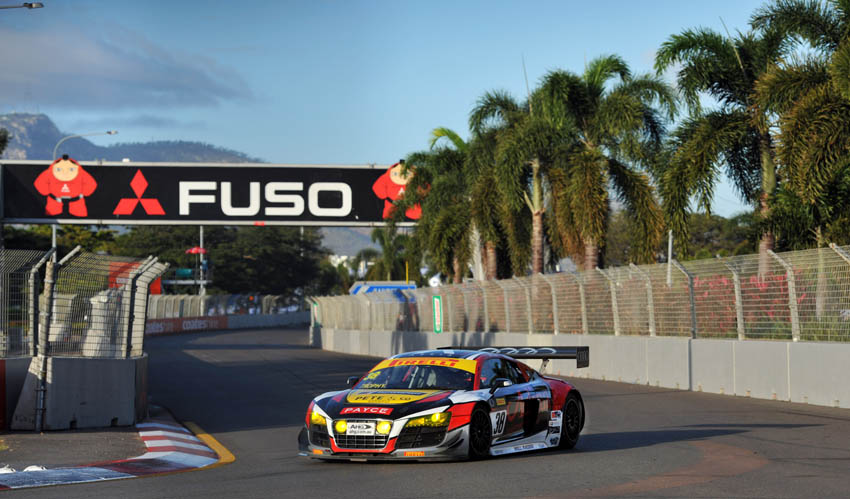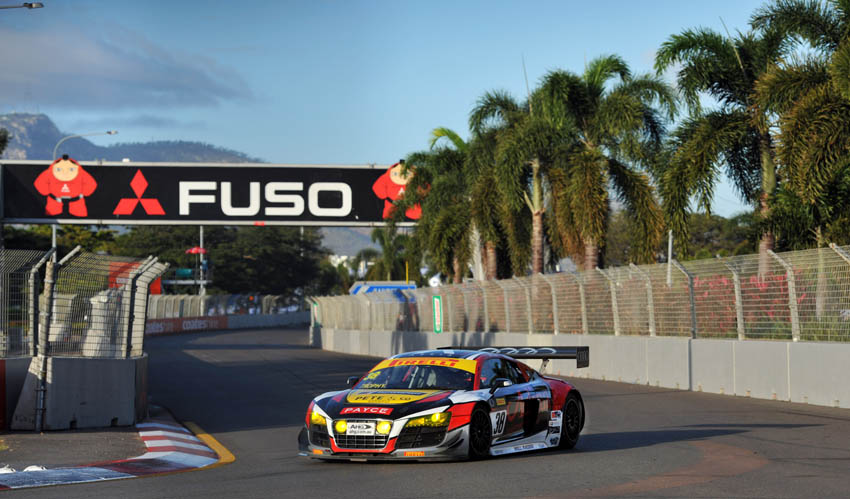 The CAMS Australian GT Trophy Series presented by Pirelli will feature 17 cars when the Series makes its track debut at Sandown this weekend.
The all-new Series builds on the strong growth of Australian GT, providing Trophy, Challenge and Sports class cars a standalone competition for the first time.
The diverse field will showcase entries from the world's leading automotive brands including Porsche, Lamborghini, Maserati, Ferrari and Audi in the all-new competition.
Joining them on track will be five MARC Cars with three Focus V8s and a pair of Mazda V8s set to compete in their own Class across the weekend.
Fresh from Round 2 of the CAMS Australian GT Championship, Greg Taylor (Adina Apartment Hotels) will log plenty of miles in his Audi R8 LMS as he lines up in the Trophy Class.
He's joined by familiar names such as Jan Jinadasa (JJA Consulting Group) aboard his Lamborghini, with Indiran Padayachee (Rentcorp Forklifts) in a Porsche 997 GT3 Cup Car.
It will be a Porsche versus Maserati fight for the Challenge Class as Brendan Cook and Scott Hookey represent the German marque against the might of Italy courtesy of Jim Manolis and Ryan Millier in a Maserati Trofeo.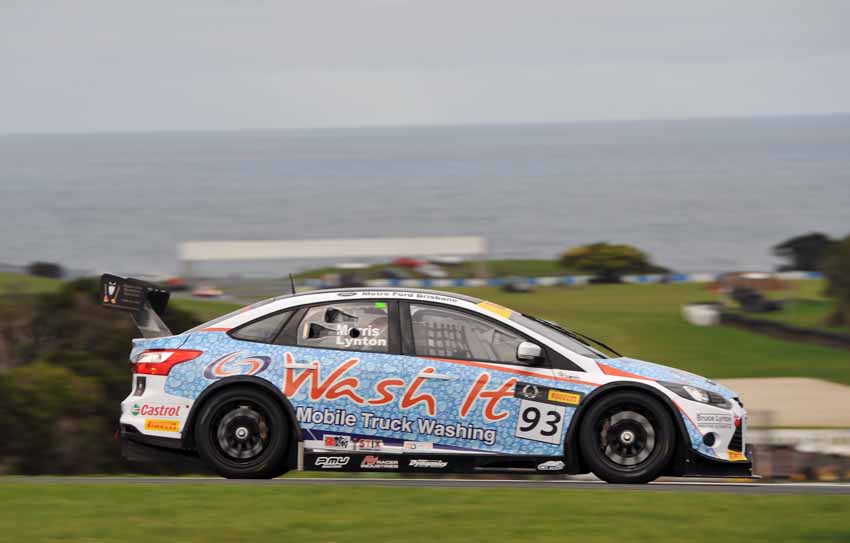 Elsewhere, Tony Alford will pilot one of the five MARC Cars with Michael Brenton and Ryan McLeod set to share duties in a a second MARC Focus V8.
Jake Camilleri will be behind the wheel of a MARC Mazda V8, as will Morgan Haber who is joined by rising star Jimmy Vernon. Geoff Taunton and Sam Gerrard will share the third Focus V8.
The 17-strong field will battle it out for Class victory across two 50-minute races over the weekend, with each featuring a compulsory pit stop with driver changes (for those who've chosen to race with two drivers).
Qualifying will take place on Saturday with both races set to follow on Sunday, with internet streams available across Australia of all Sunday's action.
Round 1 Entry List: CAMS Australian GT Trophy Series presented by Pirelli
| | | | | |
| --- | --- | --- | --- | --- |
| # | Division | Driver(s) | Entry | Car |
| 1 | Trophy | Greg Taylor | Adina Apartment Hotels | Audi R8 LMS |
| 9 | Trophy | Matthew Turnbull | Fire Rating Solutions | Lamborghini LP-560 GT3 |
| 12 | Challenge | Brendan Cook/Ockert Fourie | KPH Racing / OLOF Family Cosmetic Dental Spa | Porsche GT3 Cup Car MY09 |
| 29 | Challenge | Jim Manolis/Ryan Millier | Trofeo Motorsport | Maserati Trofeo |
| 31 | Trophy | Francis Placention | Tusk Windsor | Lamborghini Gallardo |
| 33 | Challenge | Scott Hookey | Exotic Track Days | Ferrari 458 Challenge |
| 35 | Trophy | Indiran Padayachee | Rentcorp Forklifts | Porsche 997 GT3 Cup Car MY11 |
| 54 | MARC | Tony Alford | MARC Cars Australia | MARC Focus V8 |
| 57 | Trophy | Rob Smith | Southern Star Developments | Audi R8 LMS |
| 60 | Trophy | Jed Wallis/Adam Wallis | Warring Mining Volvo CE | Porsche 997 GT3 Cup Car MY11 |
| 66 | Trophy | Garth Rainsbury/Ben Porter | Melbourne Performance Centre | Dodge Viper |
| 72 | Trophy | Con Whitlock | Whitlock Bull Bars | Audi R8 LMS |
| 77 | Trophy | Jan Jinadasa | JJA Consulting Group | Lamborghini LP-560 GT3 |
| 92 | MARC | Michael Brenton/Ryan McLeod | MARC Cars Australia | MARC Focus V8 |
| 93 | MARC | Jake Camilleri | MARC Cars Australia | MARC Mazda V8 |
| 94 | MARC | Morgan Haber/Jimmy Vernon | MARC Cars Australia | MARC Mazda V8 |
| 95 | MARC | Geoff Taunton/Sam Gerrard | MARC Cars Australia | MARC Focus V8 |