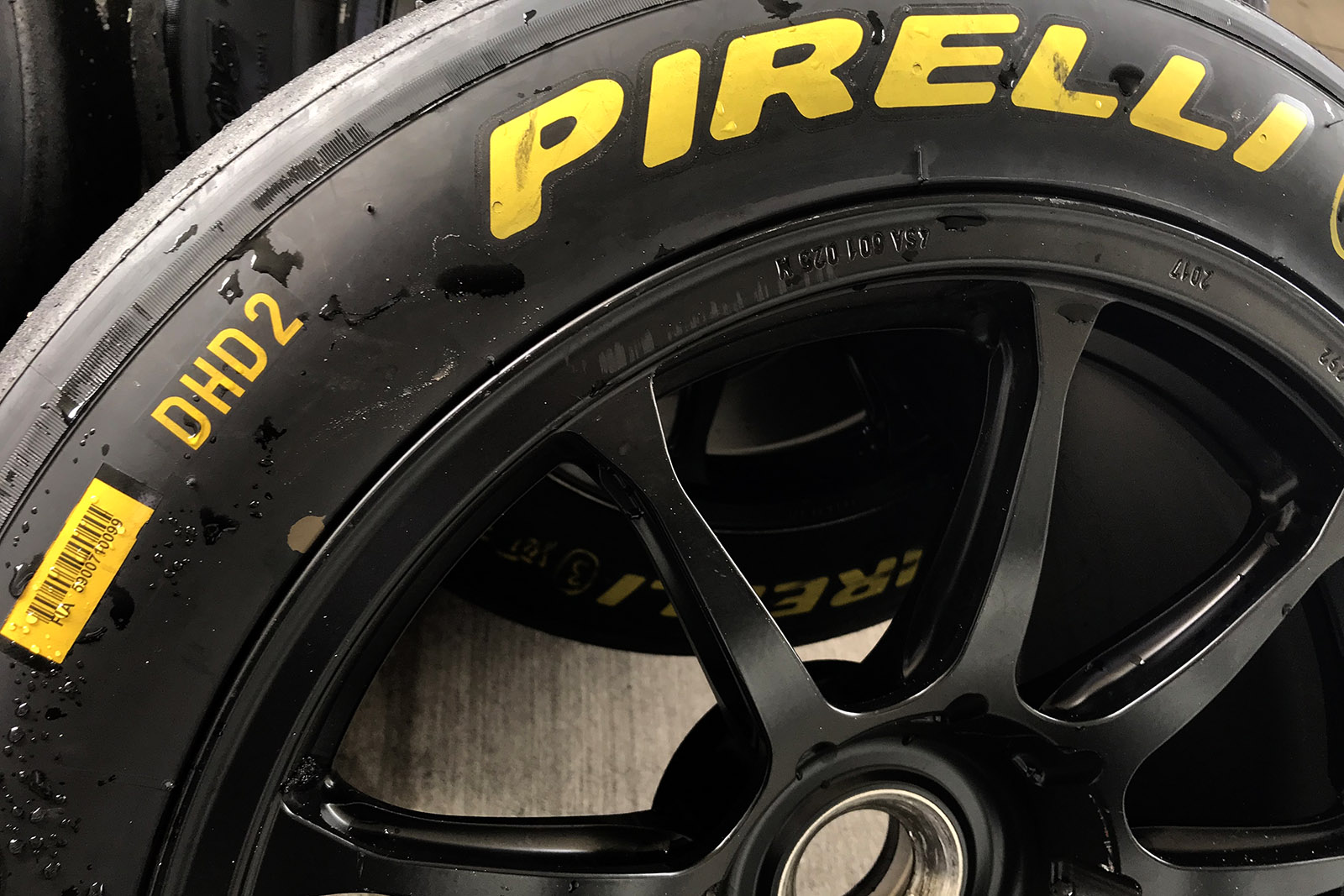 One of the new additions to the CAMS Australian GT Championship for 2019 is a change in tyre compound for the 'outright' GT3 category, with Pirelli Motorsport introducing the Pirelli P Zero DHD2 designated tyre, a compound introduced during 2018 into the various Blancpain GT contests around Europe and Asia.
For the teams and drivers, they will take advantage of a tyre that is more 'drivable' with a wider usage window, as an evolution of the DHC [hard] compound tyre that Australian GT has used over the last two seasons – importantly for the teams, the tyre has also proven to be faster.
Testing of the new DHD2 has been taking place since November through Pirelli Motorsport's Australian distributor Trofeo Motorsport, with reports that they have proven popular with the series regulars, especially with the modified sidewall construction which has allowed the tyre to come up to speed a lot faster, something which the professional drivers have used to good effect in past years to gain ground on the amateurs.
"Feedback so far has been very good," Trofeo's Chris Montgomery admitted.
"There are still a number of teams who haven't tested the new tyre, but those that have, have been very comfortable with the improvements over the DHC. For the Pro drivers, they're also happy as so far it seems they've been able to get more speed out of the tyre, something we saw at Challenge Bathurst late last year, whilst for the amateur drivers, they're more comfortable with the car earlier in a run because they're up to temperature faster."
For the Australian GT Trophy Series, the new Trofeo Challenge and the GT4 category, they will continue to compete with the established DH compound tyre which has proven so successful over the last few seasons.
"Things will remain unchanged there in line with available tyre sizes and the worldwide standard for each of those categories," Montgomery explained. "For the new Trofeo Challenge category for the one-make cars, they for the most part campaign the Pirelli DH tyre under their own individual regulations, so it's in keeping with that structure which means technical data is readily available, although our full crew are onboard at every Australian GT round – with Pirelli support – to help each and every team get the best they can from their tyres."
Some teams will get a better chance to develop a feel for the new P Zero tyre at the forthcoming Liqui Moly Bathurst 12 hour where the DHD2 will be the control tyre for Class A, whilst for the remainder of the teams, a proposed pre-season test at the Phillip Island Grand Prix Circuit ahead of the season opening Australian Grand Prix will give them a good idea of what to expect as the 2019 season gets underway.
For more information on Pirelli Motorsport tyres, please contact Trofeo Motorsport on 03 8795 0800 or email tyres@trofeomotorsport.com

Keep in touch with all the Australian GT action and information via; https://www.facebook.com/AustralianGT
https://twitter.com/australiangt
https://www.instagram.com/australiangt/
#australiangt