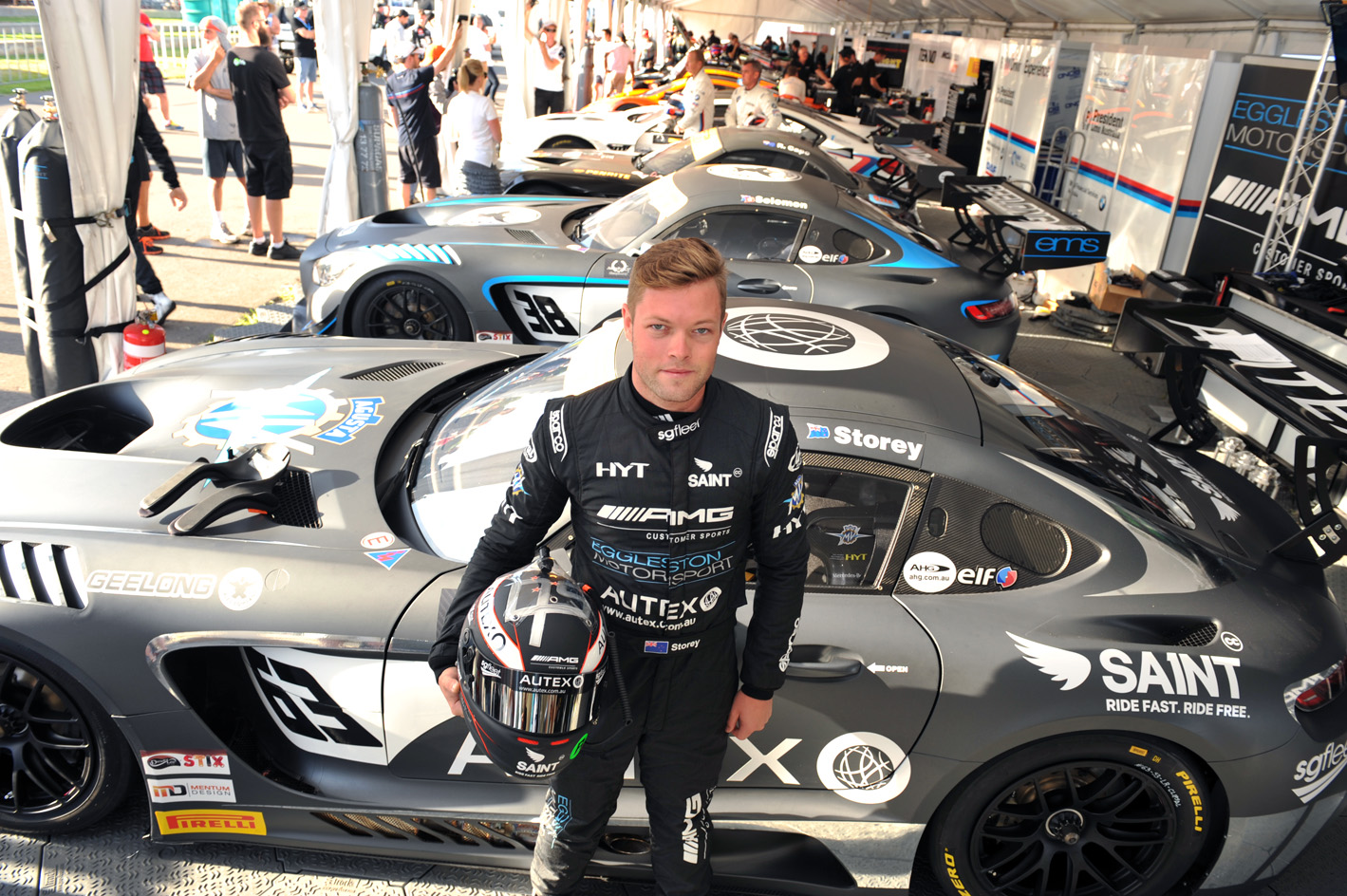 Melbourne based New Zealand racing driver, Dominic Storey has secured a major sponsorship for the 2016 CAMS Australian GT Endurance Championship.
Autex, a fast growing New Zealand company, which has expanded its footprint across Australia, the UK and the US markets, specializes in large scale commercial solutions – acoustics, insulation, carpets and now building products including windows and doors, Autex Chief Executive Officer Mark Robinson said the company was delighted to partner with Dominic and his team in the CAMS Australian GT Endurance Championship.
"Meeting with Dom last year and discussing with him his long term goals, we soon recognized what a great fit it presented for Autex to embark on our first major sponsorship in Australia and our first association with motor sport. We are looking forward to partnering with Dom and his team and the prestigious Mercedes-Benz brand in a fast growing motor sport in Australia – the Australian GT Championship, and providing him with the full backing of our company", Robinson said.
Dominic will be driving along side well known Australian GT driver and Mercedes Benz Australia's chief driving instructor, Peter Hackett. Storey and Hackett will be in the brand new Mercedes-AMG GT3 from AMG Customer Sports. Former V8 Supercar Dunlop Series champions, Eggleston Motorsport will prepare and run the entry for this years championship.
"I cannot thank the team at Autex enough, to be driving a Mercedes Benz in Australian GT and representing a proud New Zealand company such as Autex is really exciting and I look forward to a great future with them" Storey said.
He also announced that sponsorship arrangements had also been secured with two other companies – one, SG Fleet Group, has been a partner of Storey in New Zealand for some time and will now also support him in Australia. SG Fleet's Head of Corporate Services, Yves Noldus welcomed the sponsorship arrangement: "Partnering with Dominic and Mercedes Benz provides us with a great opportunity to build our brand on and off the track while supporting a team which we have great faith in", he said.
In 2016 Storey will also carry sponsorship from Saint CC, a company with New Zealand origin. "Aidan and Xavier from Saint CC are great friends and I look forward to representing their new brand of technical motor cycle apparel over the course of 2016, to promote and market these innovative products", he said.
With one round at the Clipsal 500 last week already under their belt Storey and Hackett have shown the potential of the new Mercedes-AMG GT3 even on a circuit that traditionally wouldn't suit the car. Storey qualified 8th in the first event for the car and a best place of 6th in race two of the weekend. He also managed to set some of the quickest laps of the weekend sending a strong message that the car and driver combination will be one to watch out for when the endurance campaign kicks off in May at Phillip Island.
Storey's campaign also receives further New Zealand backing from Profreight and SmartTrade.
To follow Dominic Storey throughout 2016 you can follow him on Facebook, Instagram and Twitter as well as www.domstorey.com